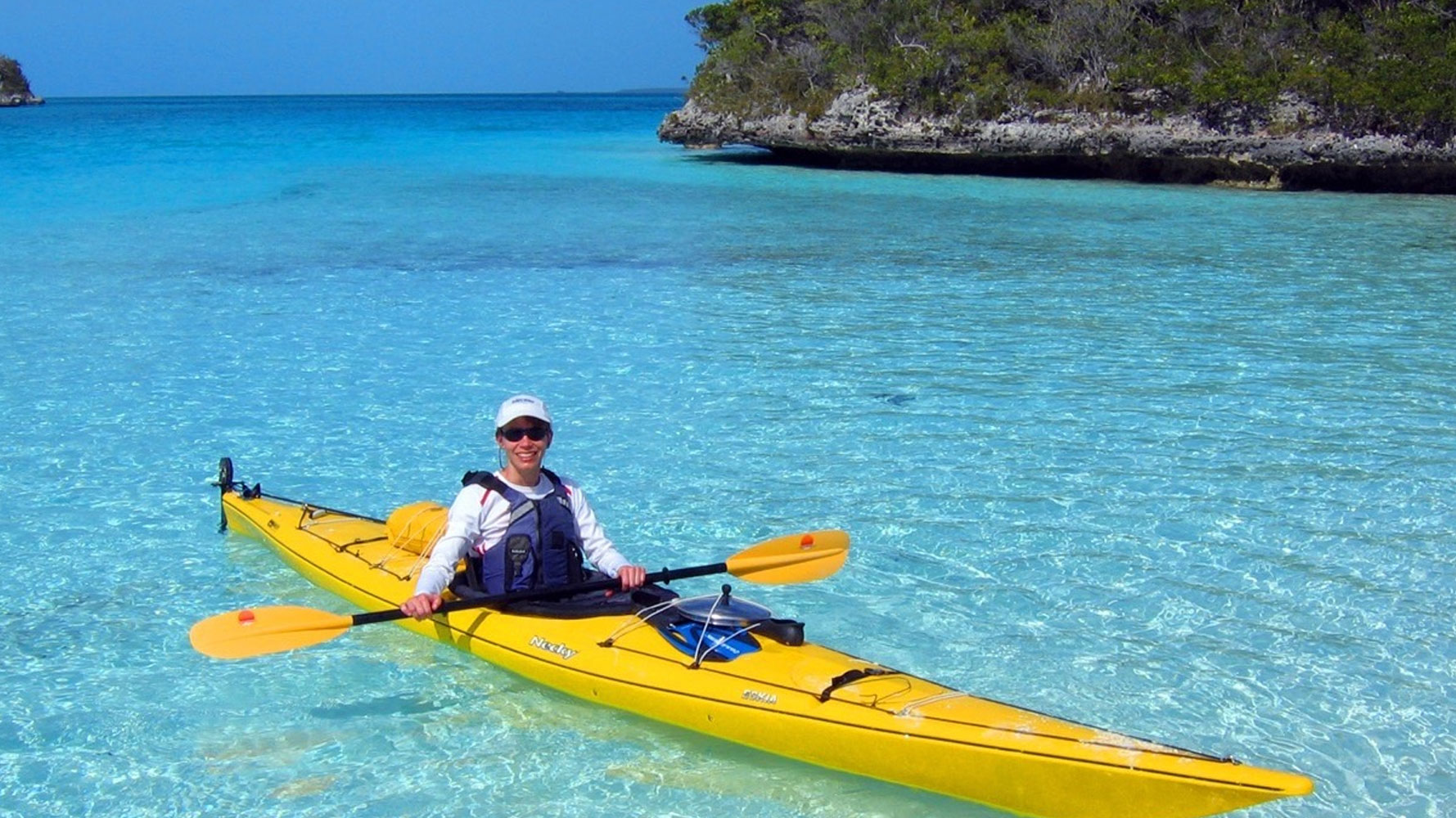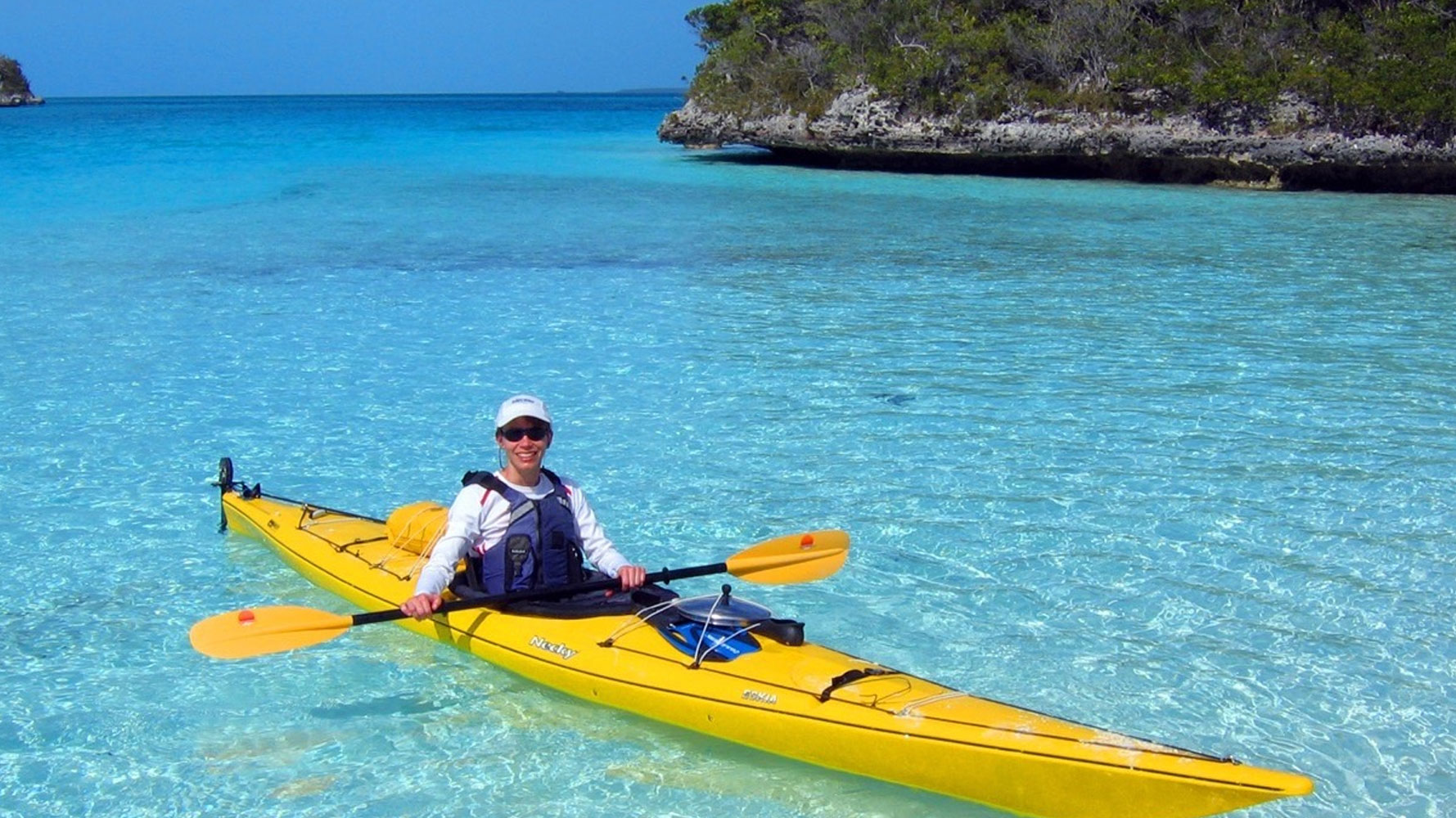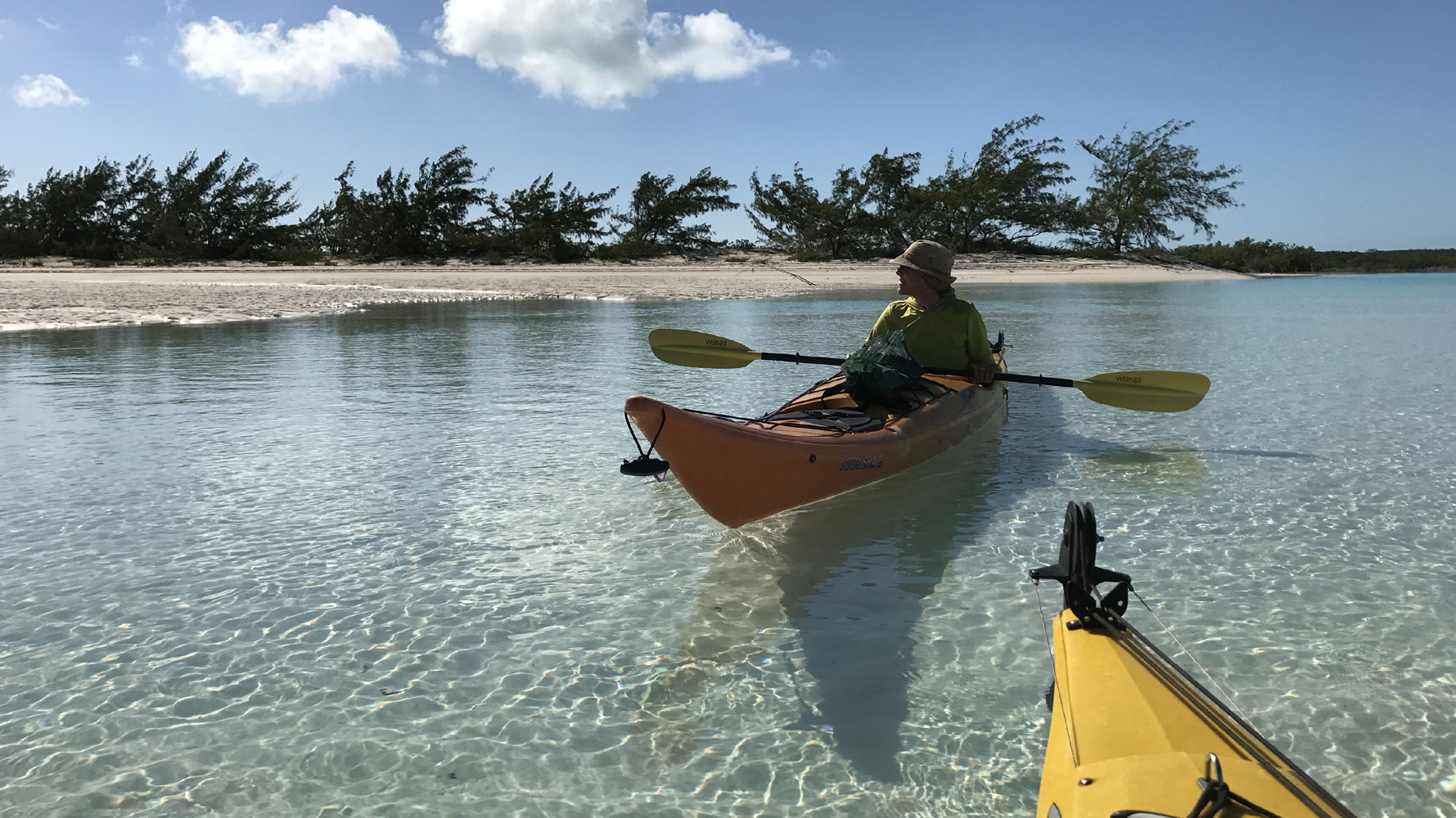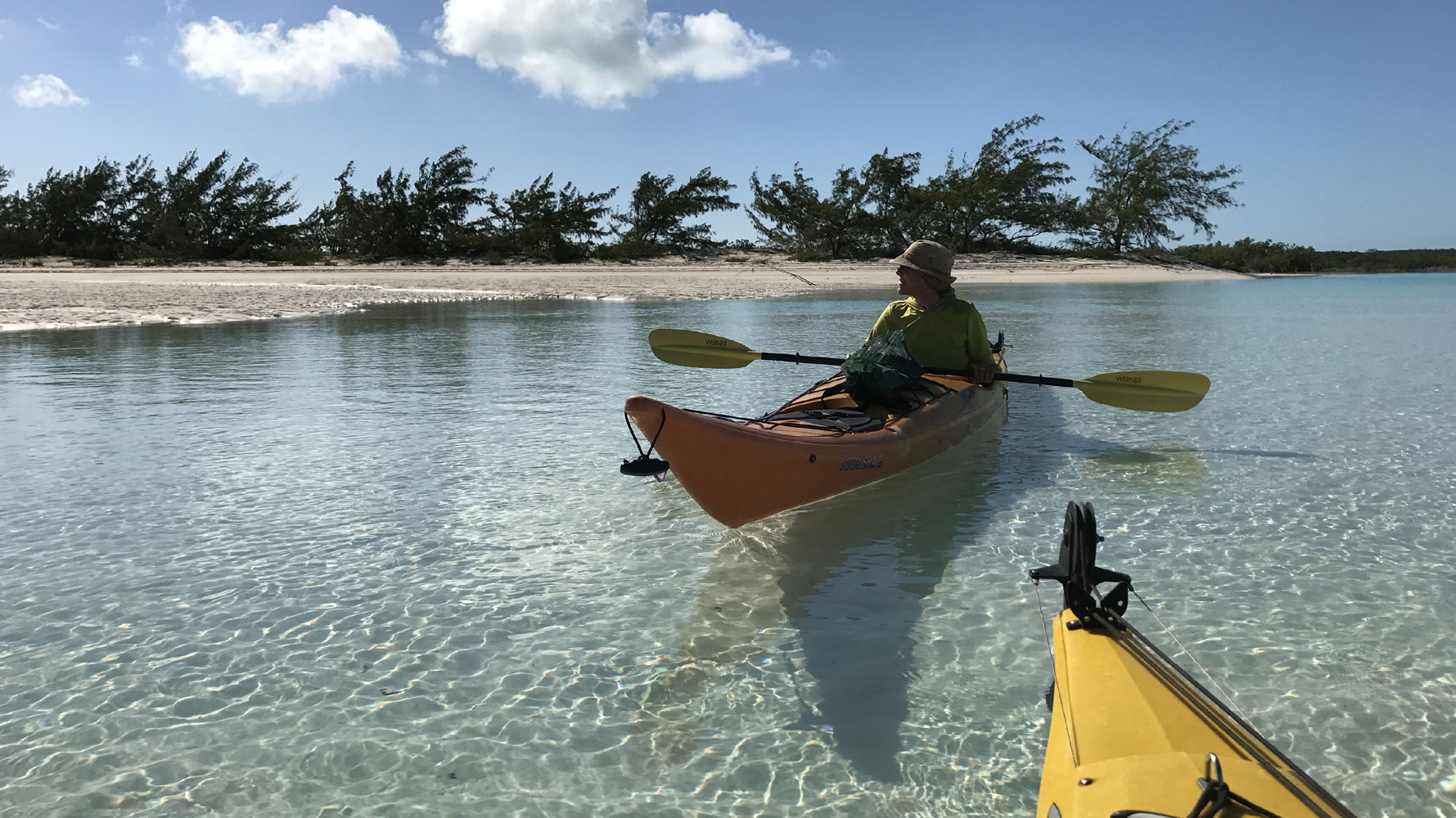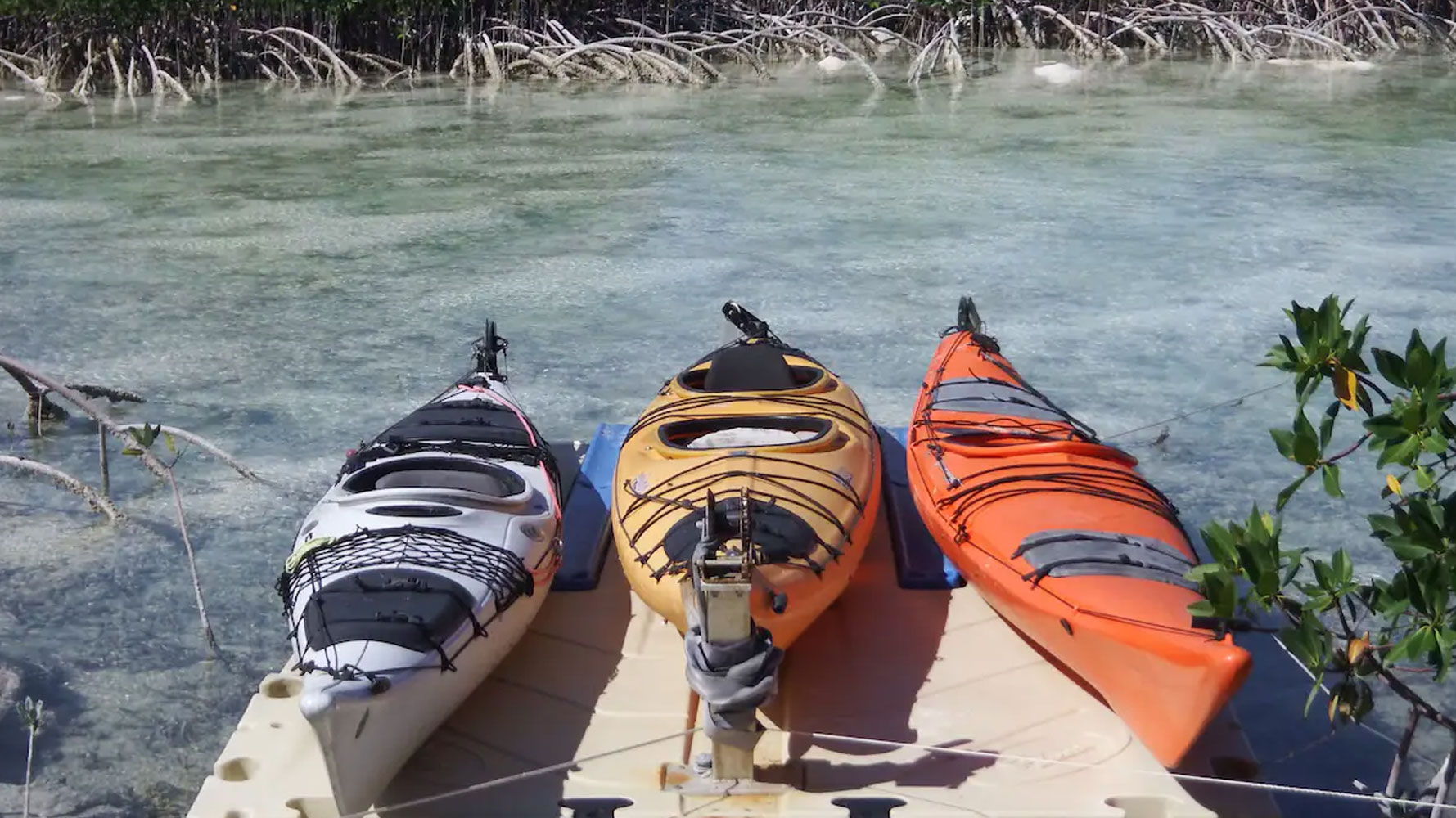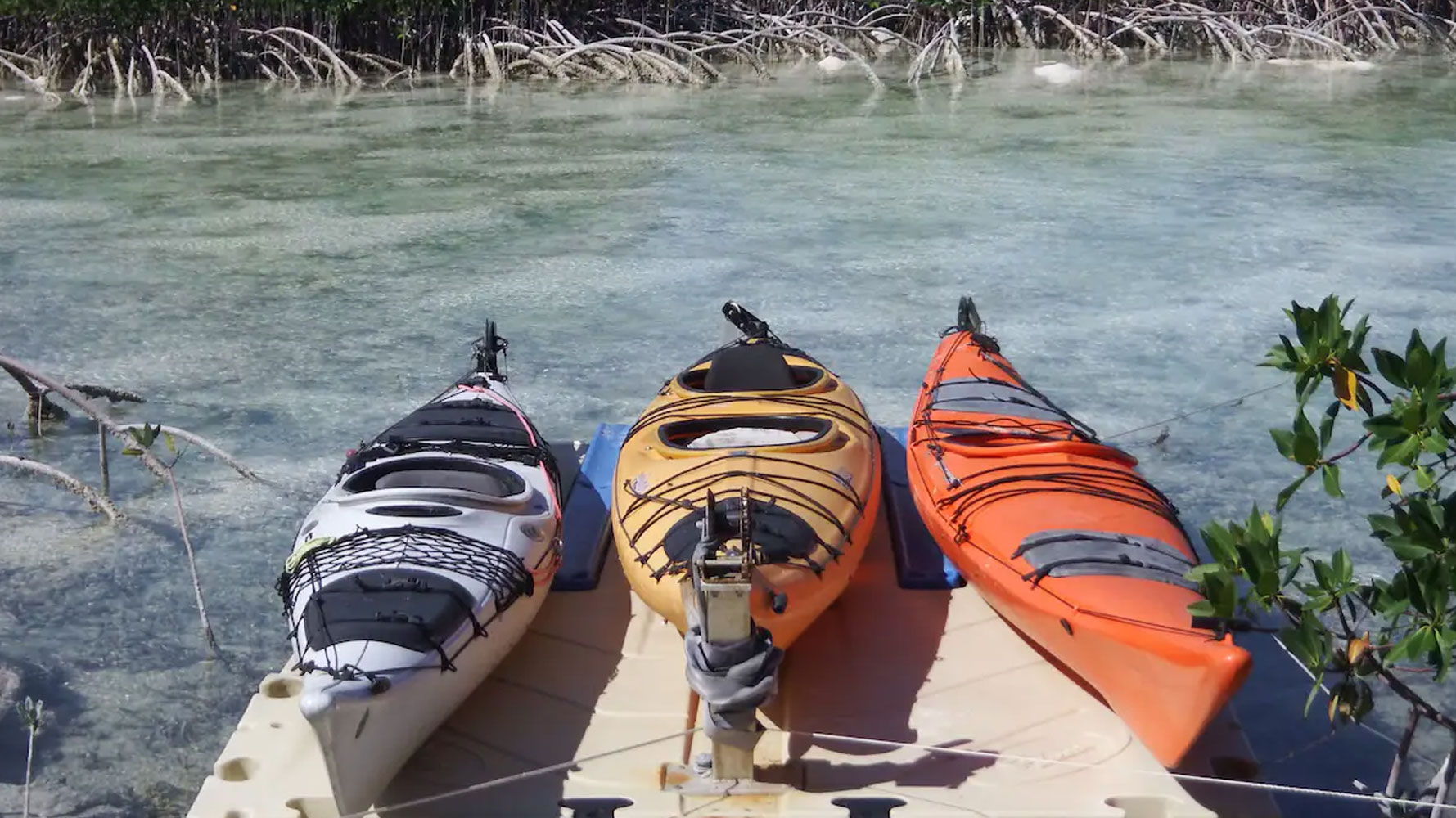 Kayak paradise
About Experience
We utilize high quality touring kayaks outfitted with foot controlled rudder systems. Instruction is given at the beginning of the tour and as needed along the way.
The tour begins at the Turtle Creek Inn dock, on a tidal creek flowing through a mangrove forest. The water is crystal clear. Right away you may see fishes, rays, and sea turtles. Birds can be seen and heard throughout the mangroves. We will emerge onto a flat, a shallow expanse of open water, with stunning views of the surrounding islands and multi hued waters.
We will explore this area, arriving to Cut Beach, located on Moriah Cay. This has to be one of the most beautiful beaches in the world! It is an interactive beach with an amazing current that you can float, or play and workout in. Sandbars of gleaming white are exposed and sculpted with each tide change. The color of the water is an awe inspiring symphony of blues! We will play, swim, explore and enjoy this beach for an hour or so. The returning kayak journey will lead us through a crystal clear tidal creek and mangrove tunnel as we work our way back to the
inn.
Other things to note
Kayaking the Moriah Cay National Park is an amazing experience. To make the most of it, be prepared for the sun! Bring a hat, polarized sunglasses and plenty of water. Wear sports sandals with a heel strap.
What's included
Food
FRESHLY PREPARED PICNIC LUNCH ON AN ISLAND
Equipment
touring kayak, life vest, and all gear
Meet the Host