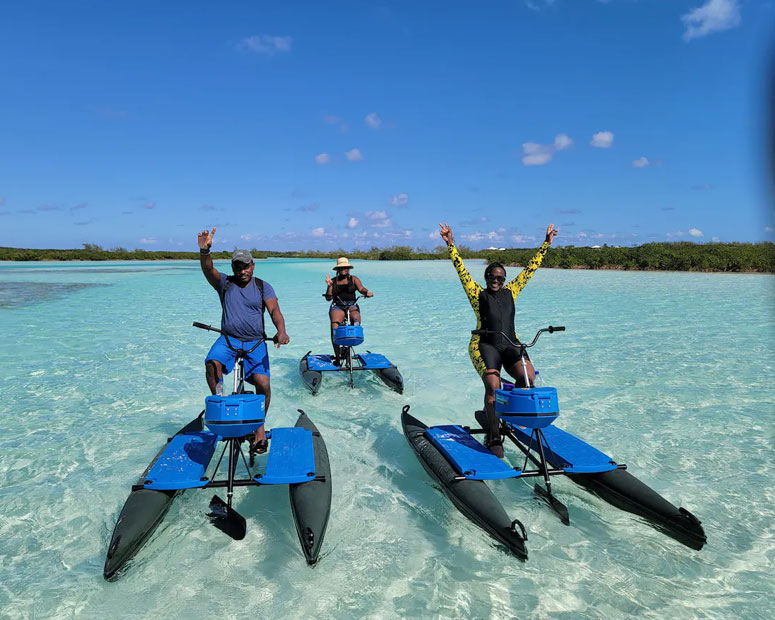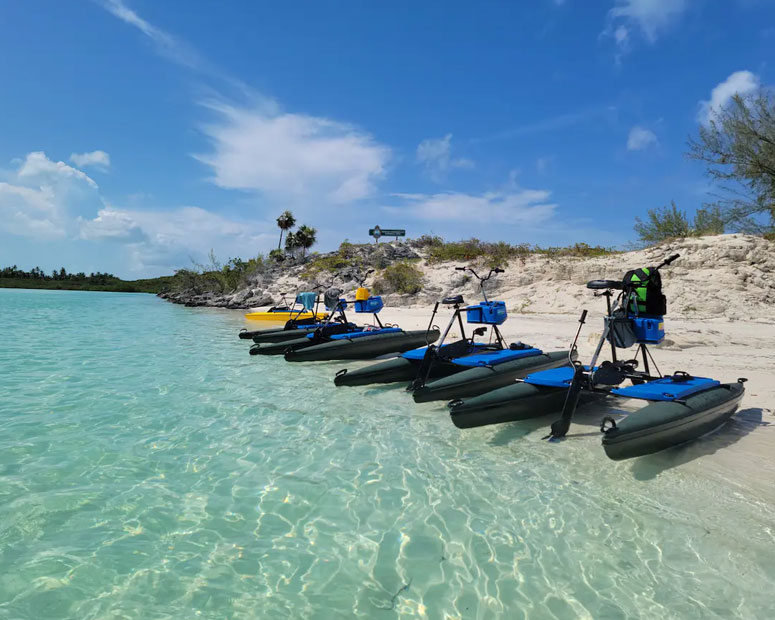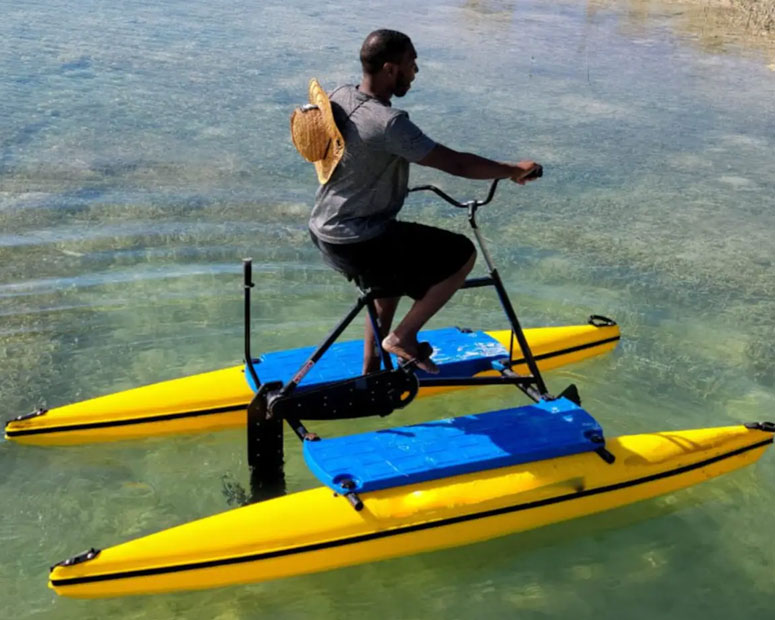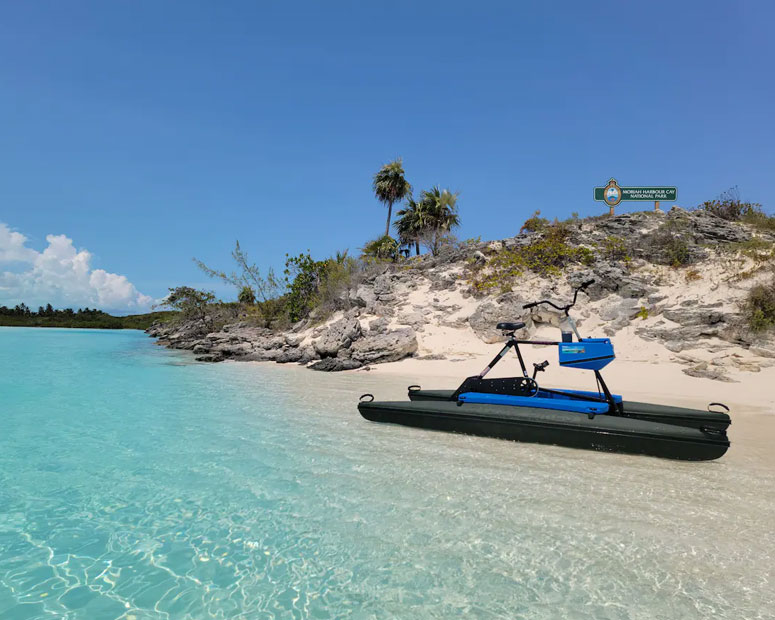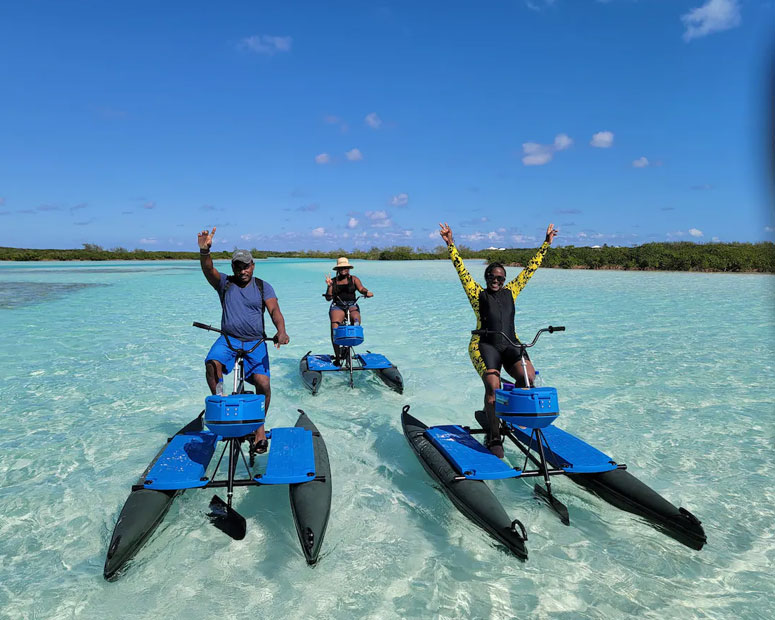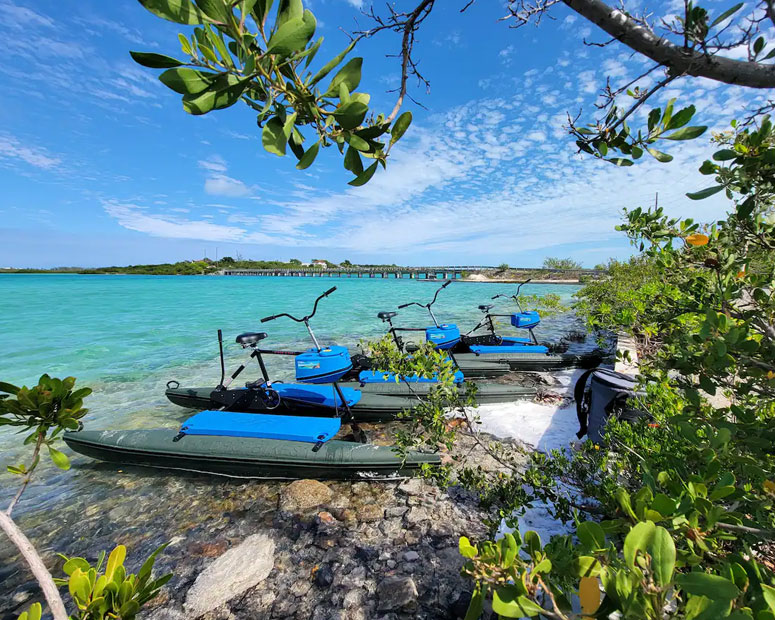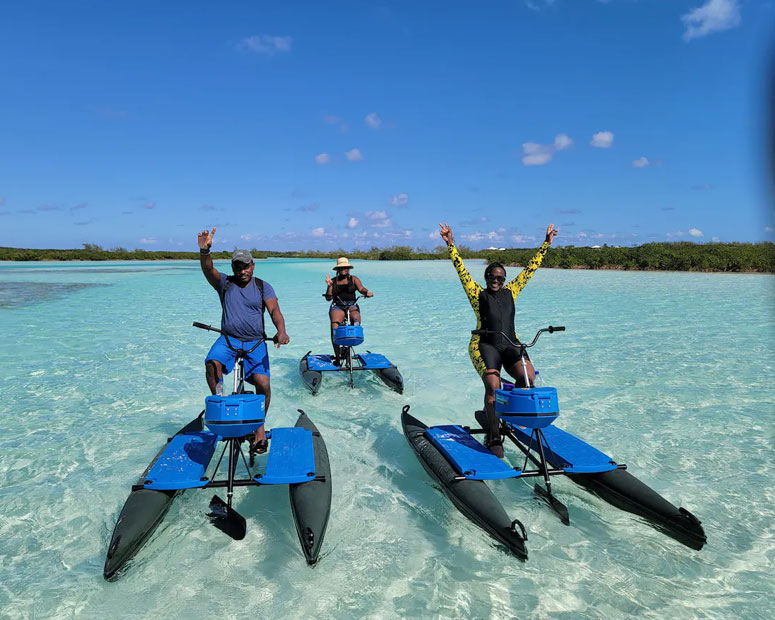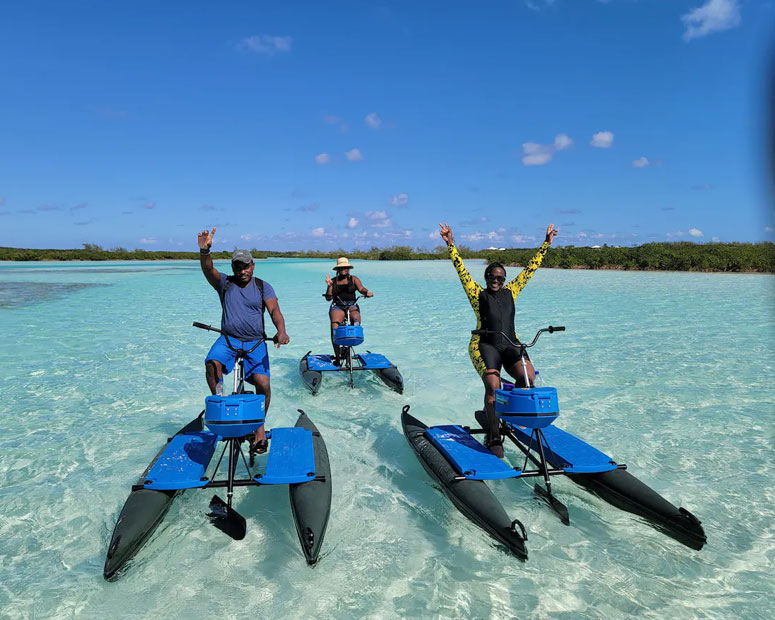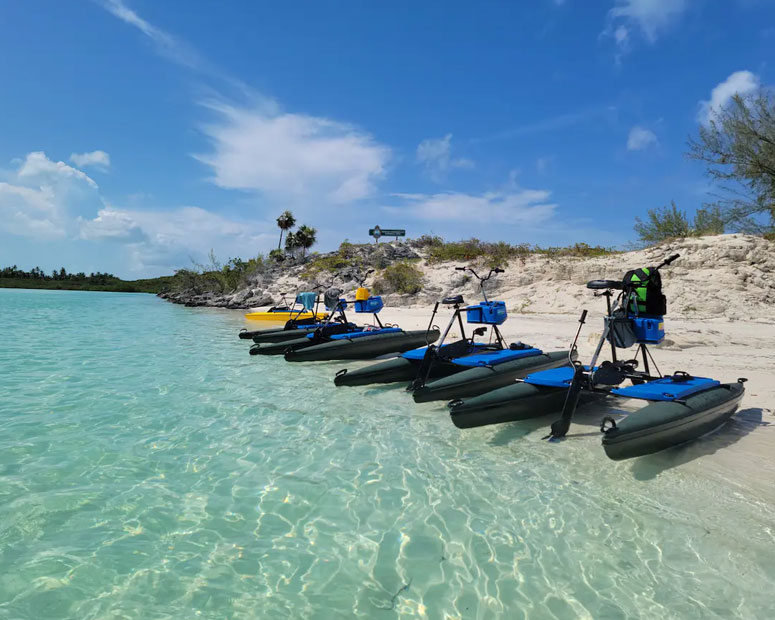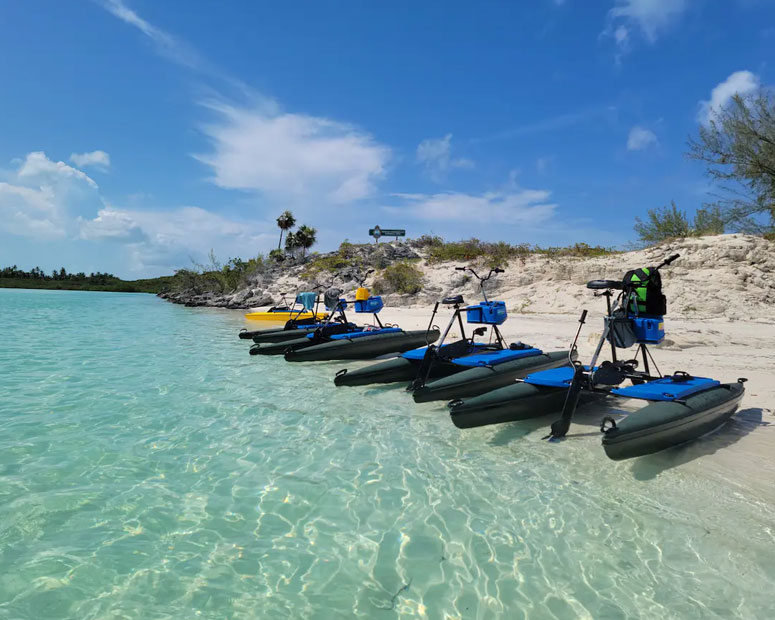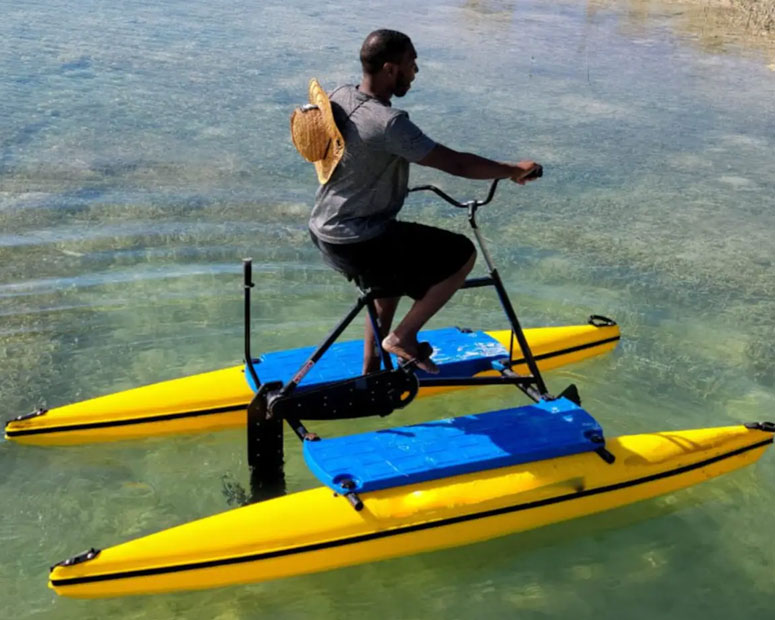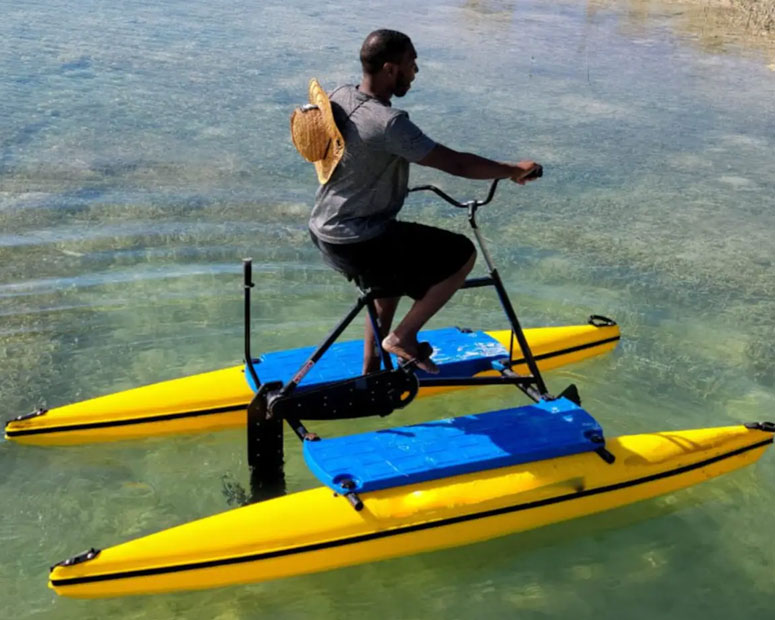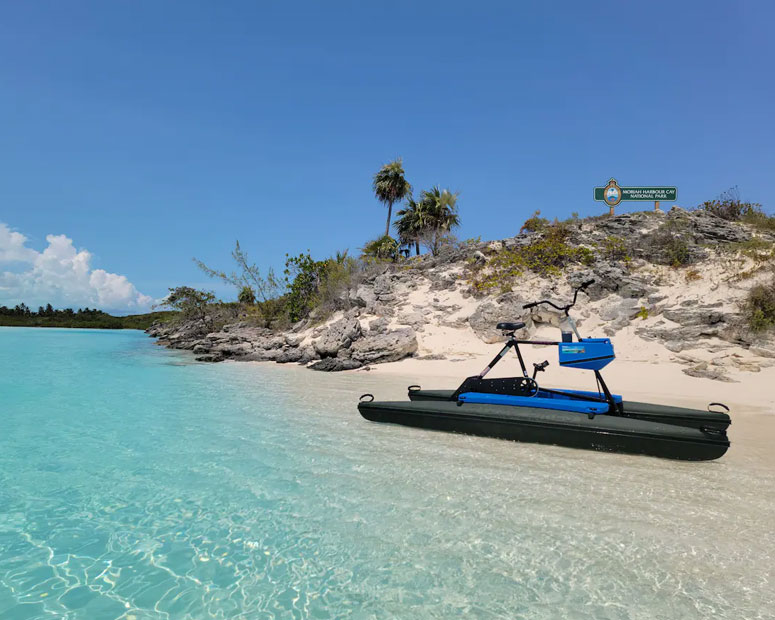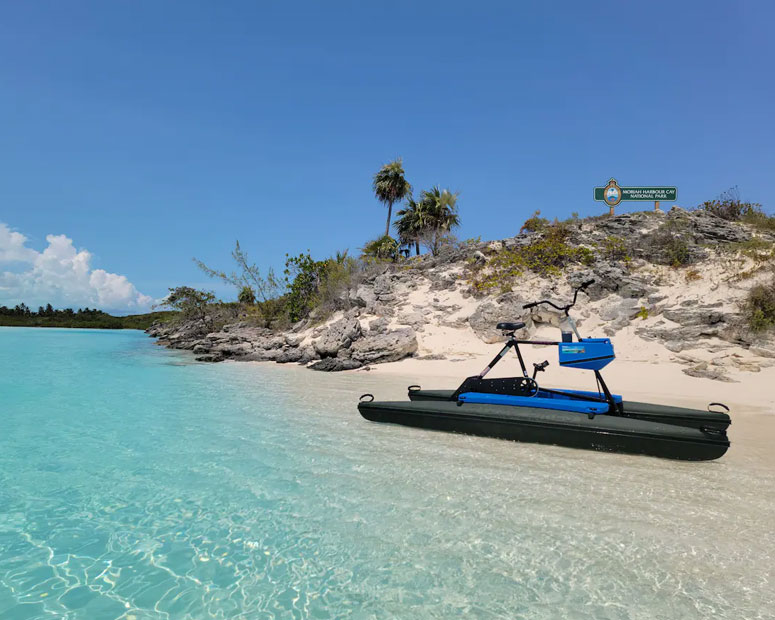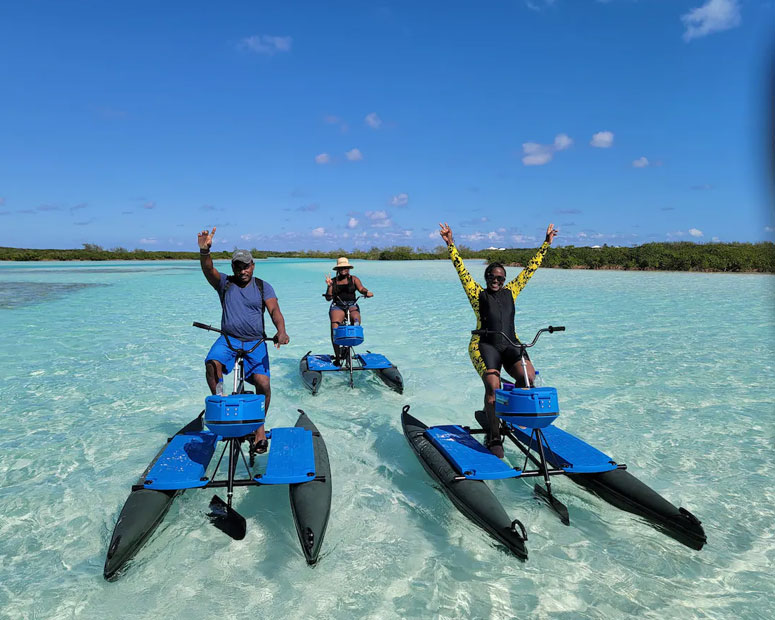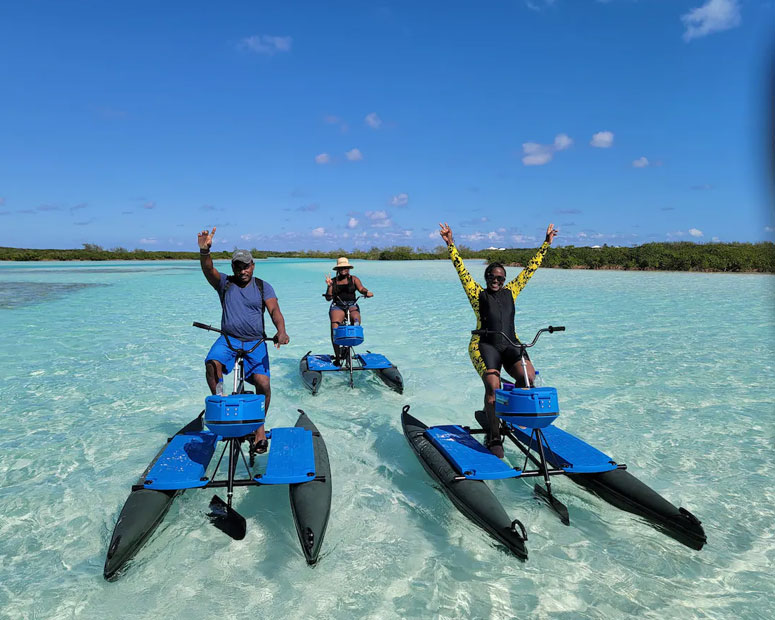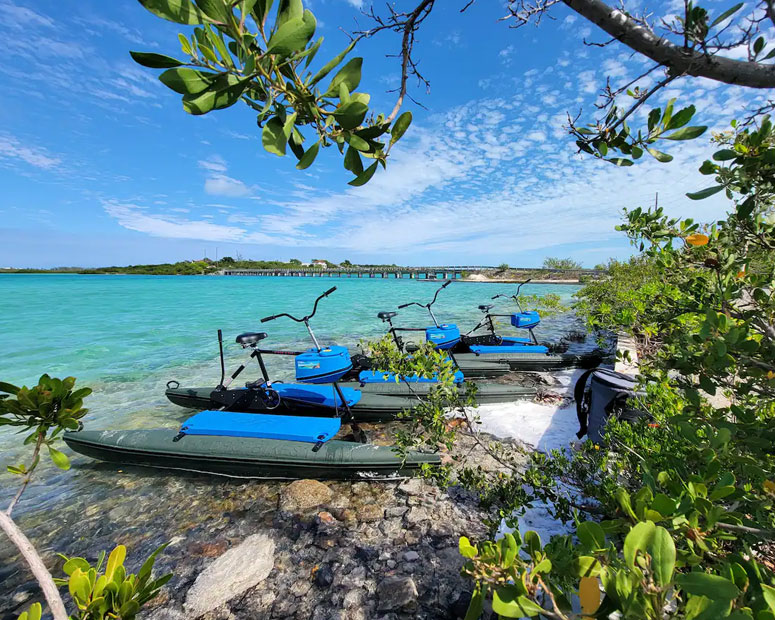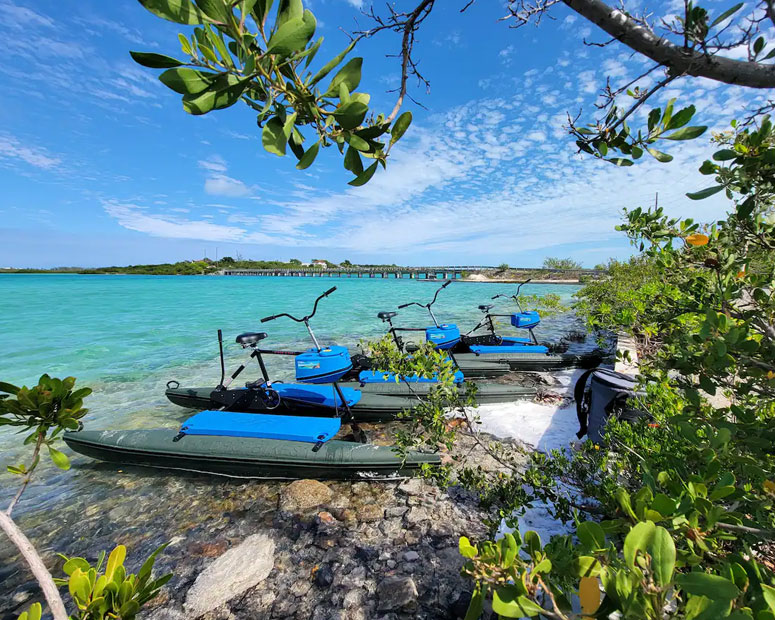 Cultural & Eco Hydrobike Tour – Moriah Harbour Cay Park
Experience hosted by Daran

Hosted in English
About Experience
Expert Guided Waterbike Tours in the STUNNING Moriah Harbour Cay National Park!
We'll meet up at the Ferry/Little Exuma bridge and have the on-boarding and then get right into the water on these amazing watercraft! You'll be sure to have a blast, jetting through the amazing blues of the Exuma waters.
Sandbars, beaches, birds and other wildlife, starfish, turtles, sharks, stingrays, and lots of fish are all there to see and experience as you pedal along!
You never know what else you'll see or find!
What's included
Equipment
Waterbike rental and safety equipment. Heavy Duty Radio