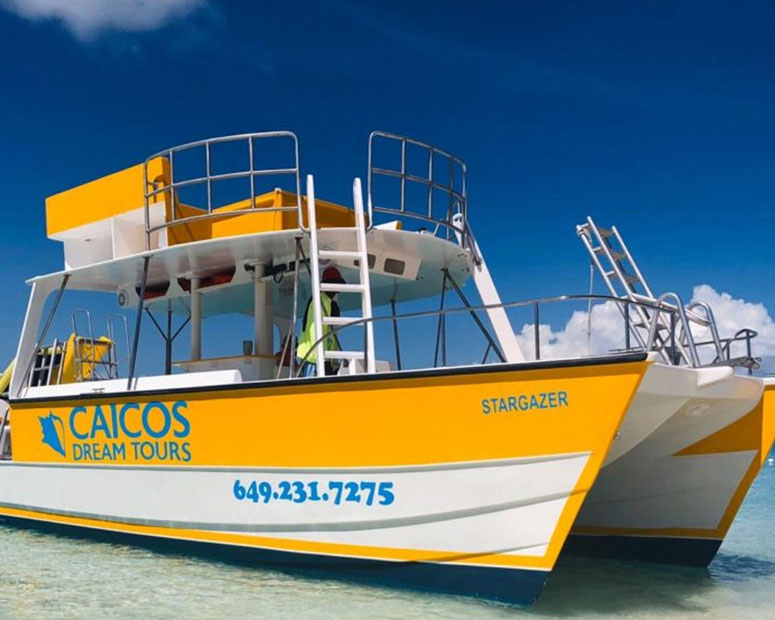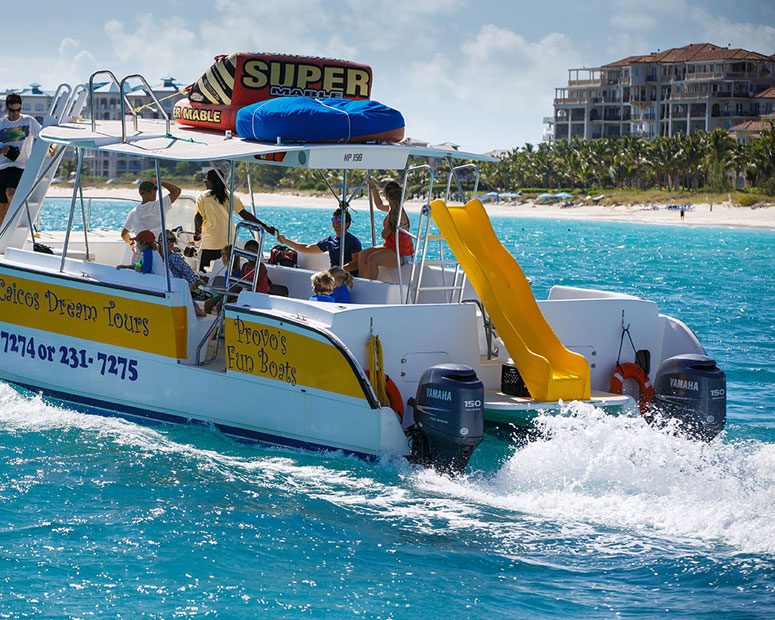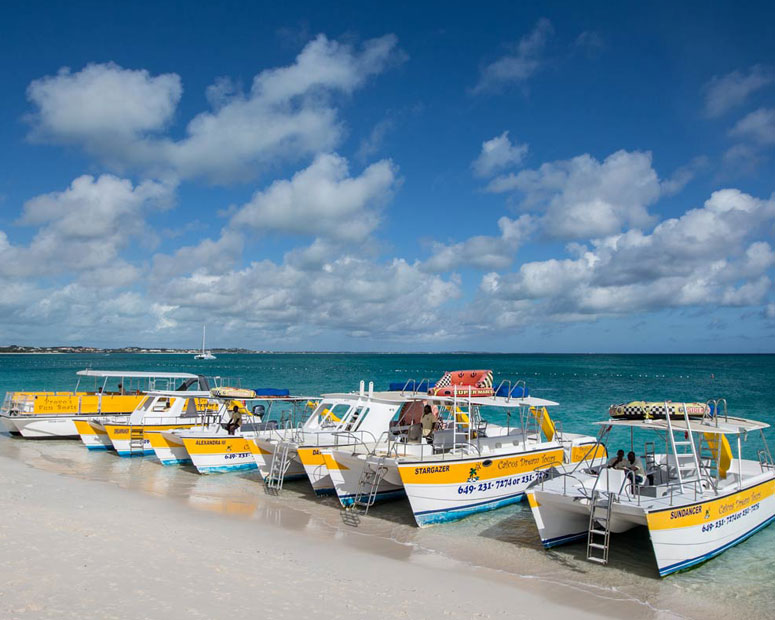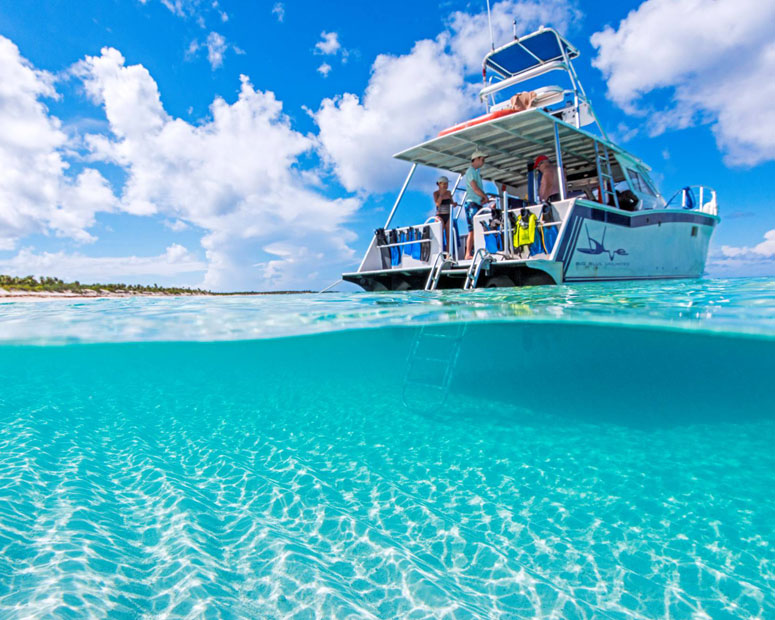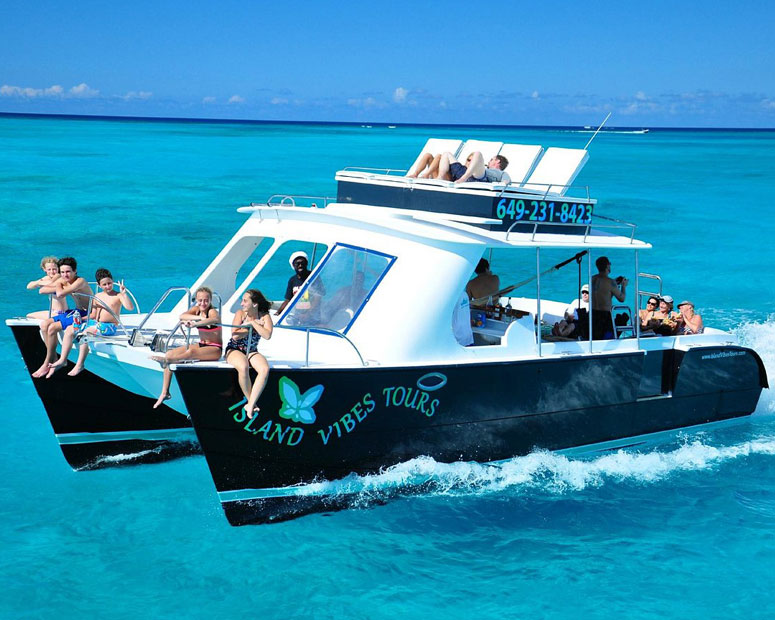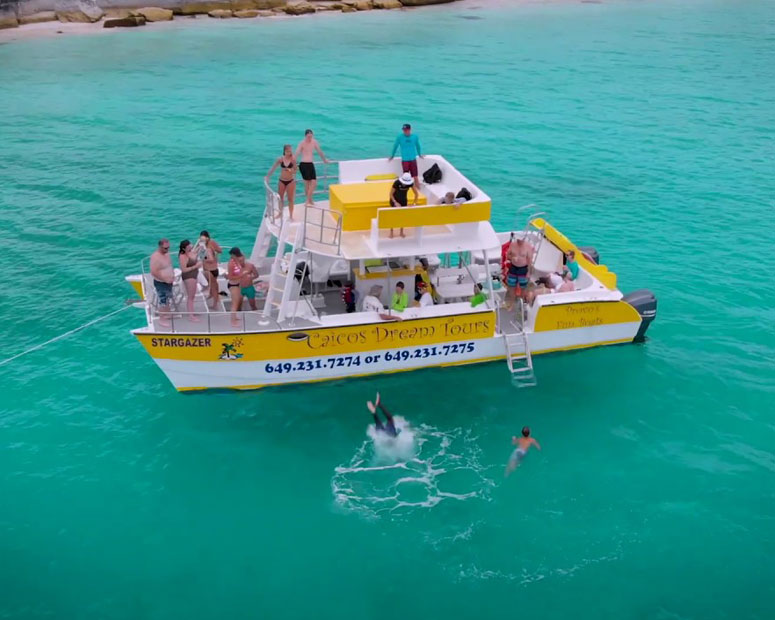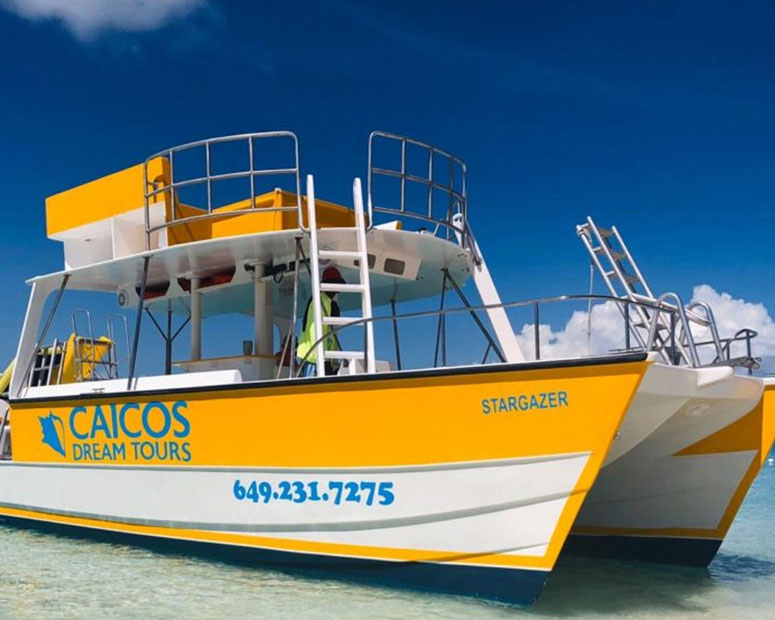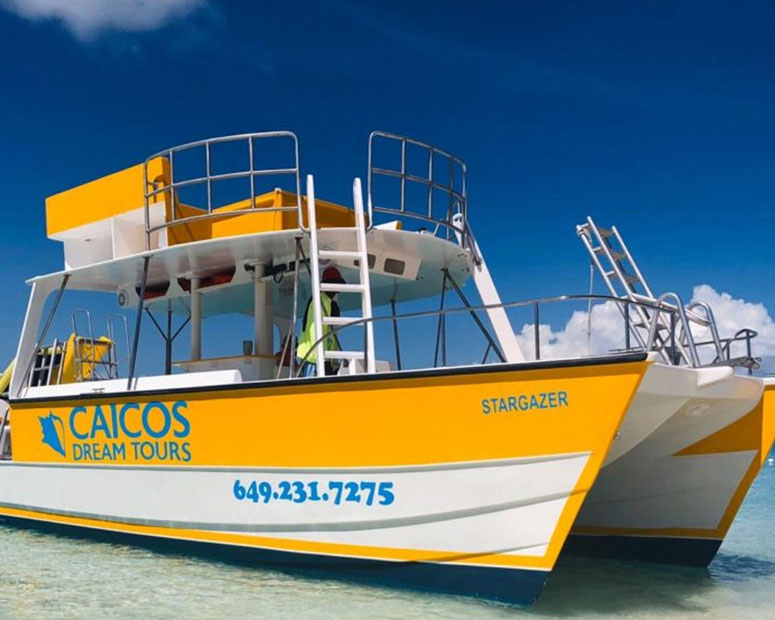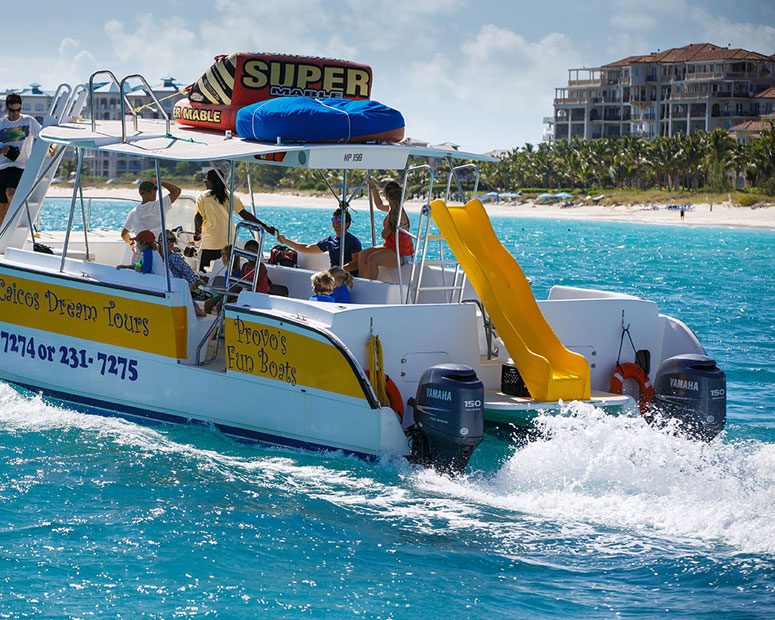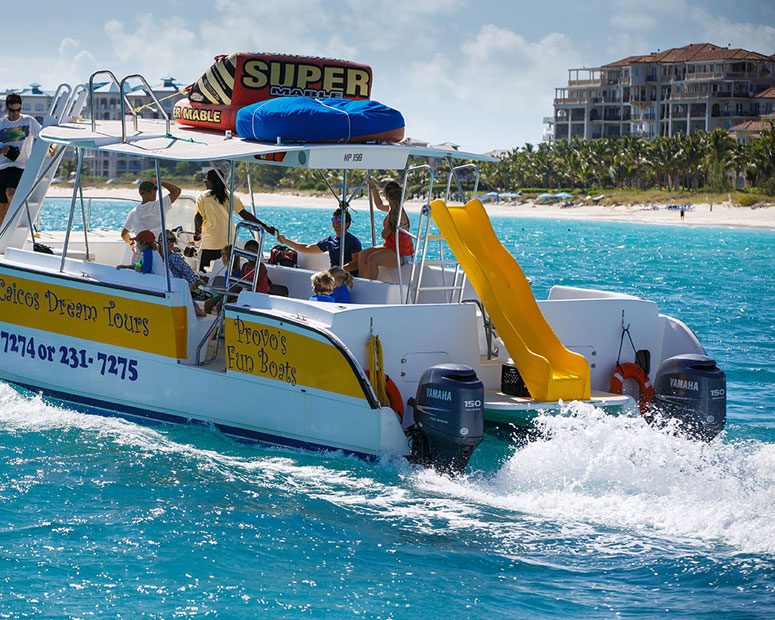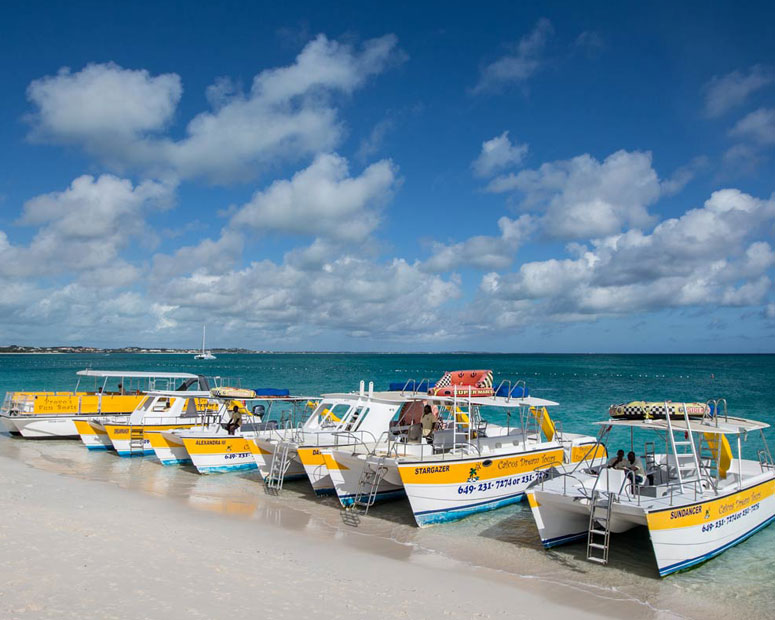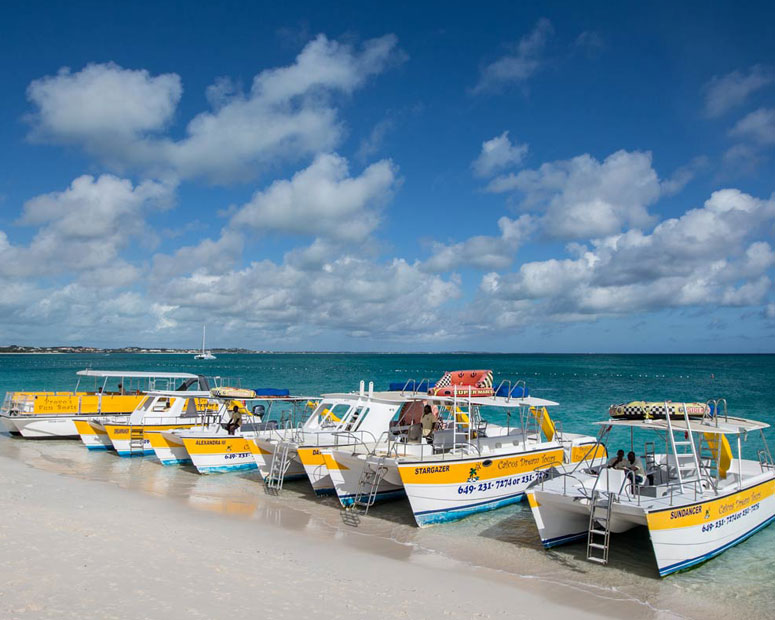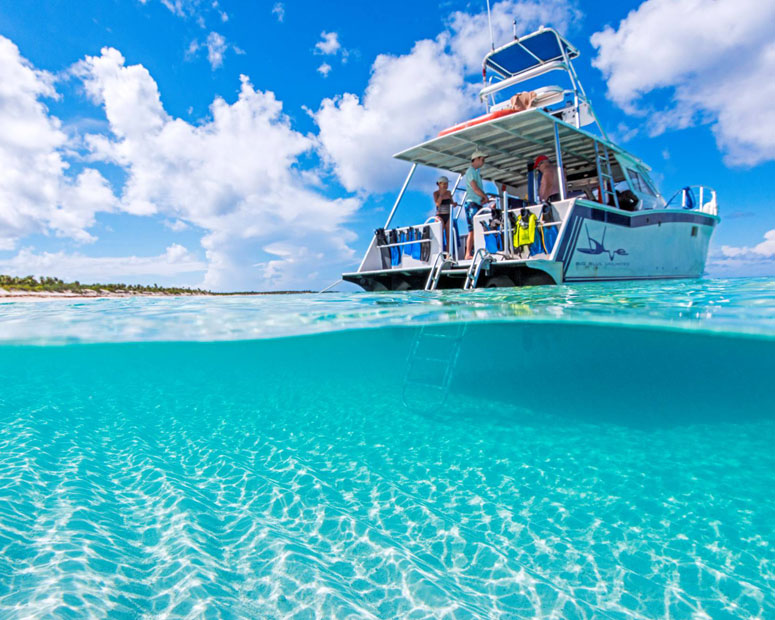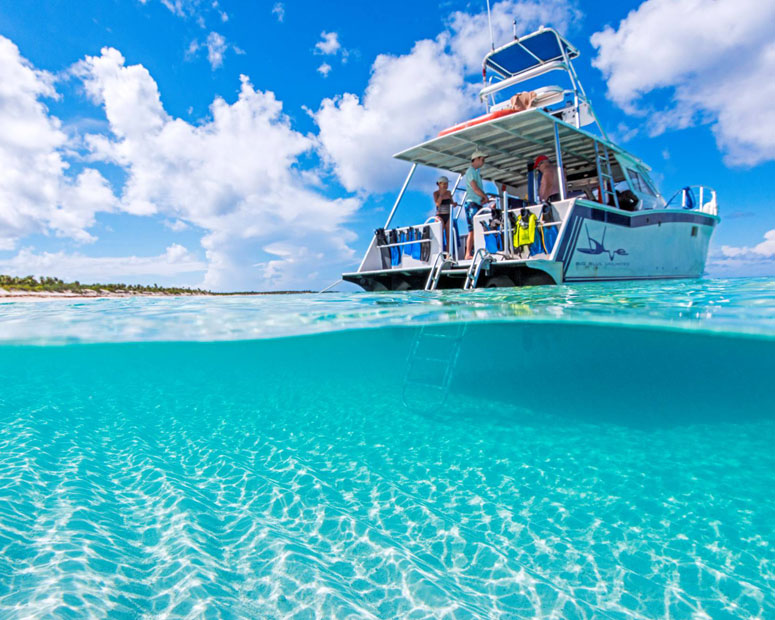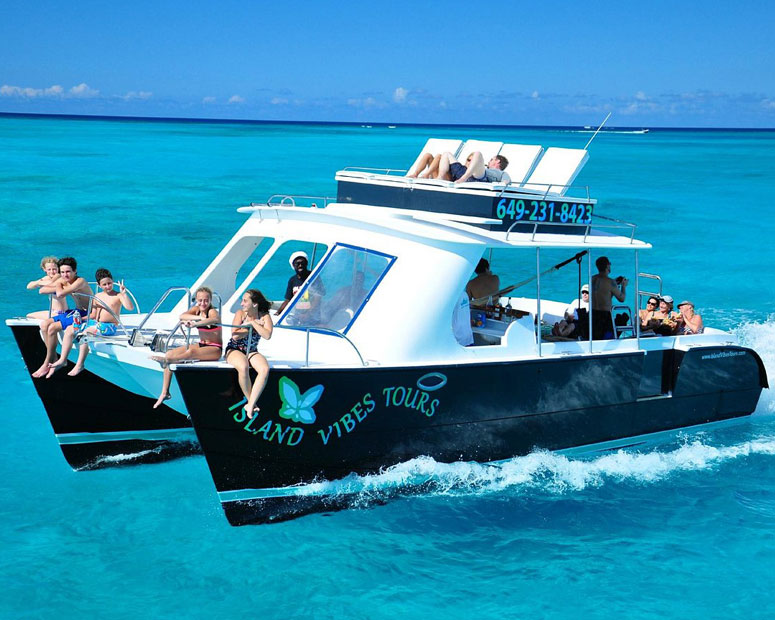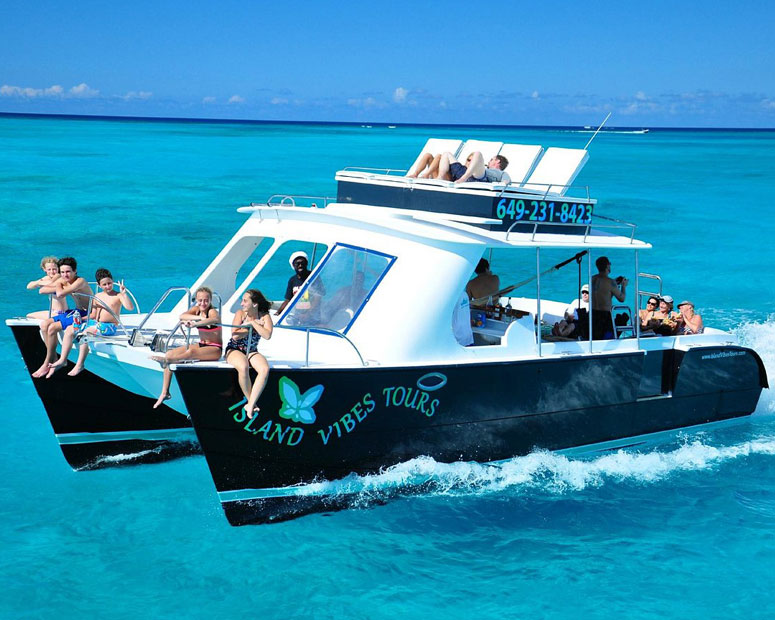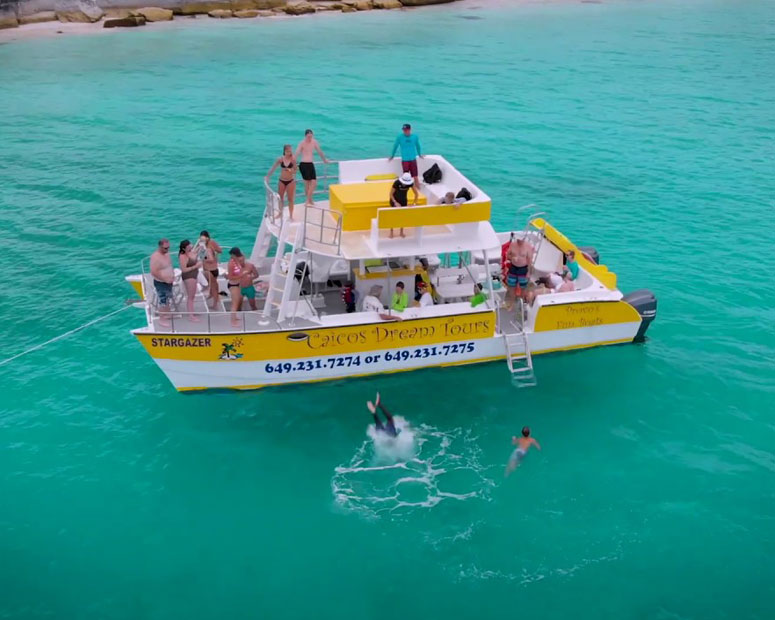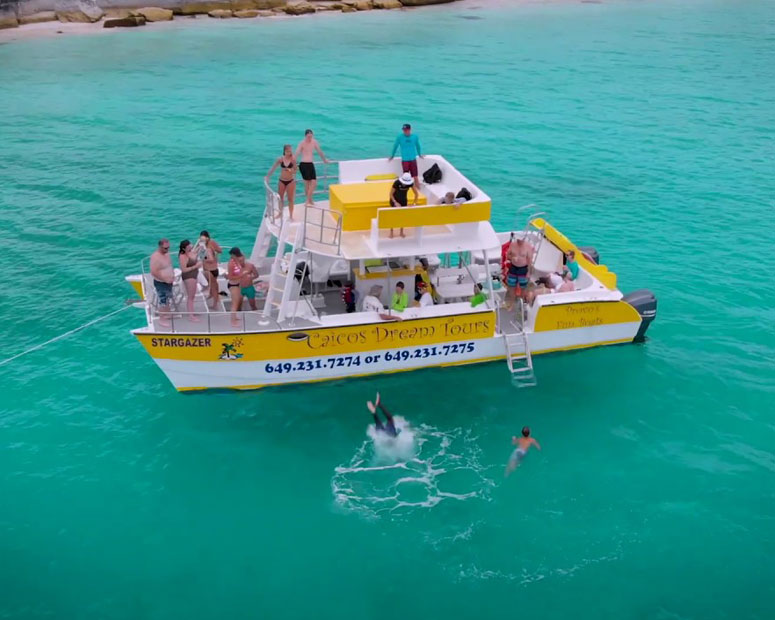 Providenciales Snorkel Cruise
Providenciales, Turks and Caicos Islands
Experience hosted by Kat

Hosted in English, Spanish
About Experience
Providenciales Snorkel Cruise with BBQ, Conch Dive, Open Bar
Prepare for a truly authentic Turks & Caicos experience! You will snorkel two majestic coral reefs, dive for sand dollars, feast on delicious local fare, visit the rare Rock Iguana, and learn about the island's mascot — the conch!
The Dream Day Getaway is more than just a tour, it is an experience. A chance to make lasting memories with loved ones and create new friendships with both our inland and underwater friends.Your day will begin by being picked up by a shuttle bus or by boat, depending on where you are staying. You will be brought to our headquarters at the Alexandra Resort where we will check you in and gear you up for snorkeling. Once the group is ready to go, the captain will leisurely cruise along Grace Bay beach towards the first snorkeling stop – Leeward Reef at Leeward Beach.For about 45 minutes to an hour, you will have the chance to experience one of the Caribbean's last untouched reefs. A plethora of fish, vibrant coral structures, marine mammals and adventure awaits snorkelers at this point in the tour. The boats are equipped with dive boards and slides for those seeking more of a "splash".Before heading to the Caicos banks for some conch hunting, the captain will detour to Iguana Island where guests have the chance to meet our local friends, the Rock Iguana. On the Caicos Banks, the crew will hunt wild conch for lunch and teach you a little bit about the anatomy, history and significance of conch to the Turks & Caicos Islands.The next pit stop is Fort George, a cay just off the coast of North Caicos.
Here, you will have the chance to explore an uninhabited cay while the crew prepare a full island style lunch, which includes: BBQ Chicken, Lobster (seasonal), Grilled Fish, Conch Salad, local peas n' rice, buttery corn, and garlic bread. A full cooler with local beers, island rum punch, sodas and water is also provided throughout the tour.After lunch and making new friends on Fort George, your tour group will cruise over to Shell Island where you will have the chance to find beautiful shells on the white sands of Shell Island or snorkel the shore for Sand Dollars.Before heading home, the captain will detour to Pine Cay reef where you will snorkel some of the world's most majestic coral reefs. Keep an eye out for Elk Head coral, giant brain coral and the endangered Hawksbill Sea Turtle!As your tour group cruises back to Providenciales, you will be dropped off on the beach in front of their hotel.This is a day you and your loved ones will never forget!
What's not included
Gratuities
Highlights
Family friendly
See native wildlife in their natural environment
Snorkel gear included
Lunch included
What's included
Lunch - Buffet lunch
Unlimited drinks (open bar)
Hotel pickup and drop-off
Use of Snorkelling equipment
Live commentary on board