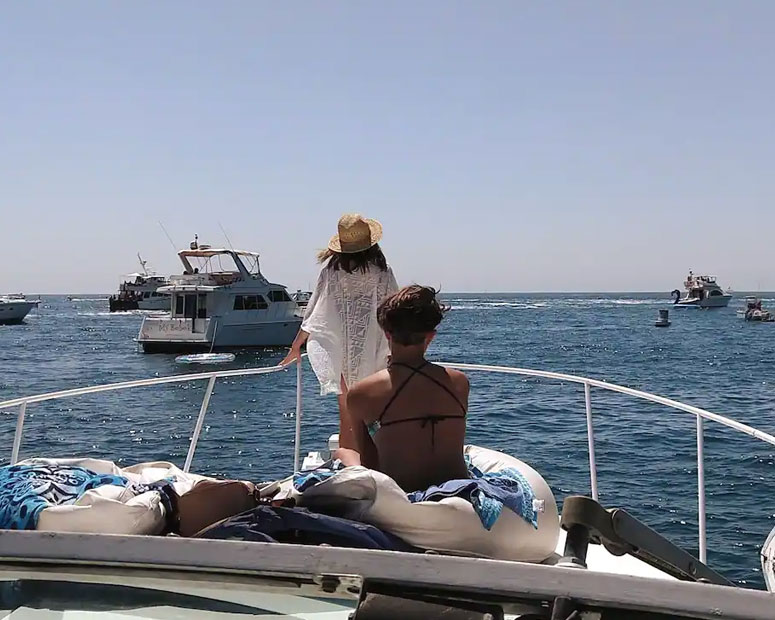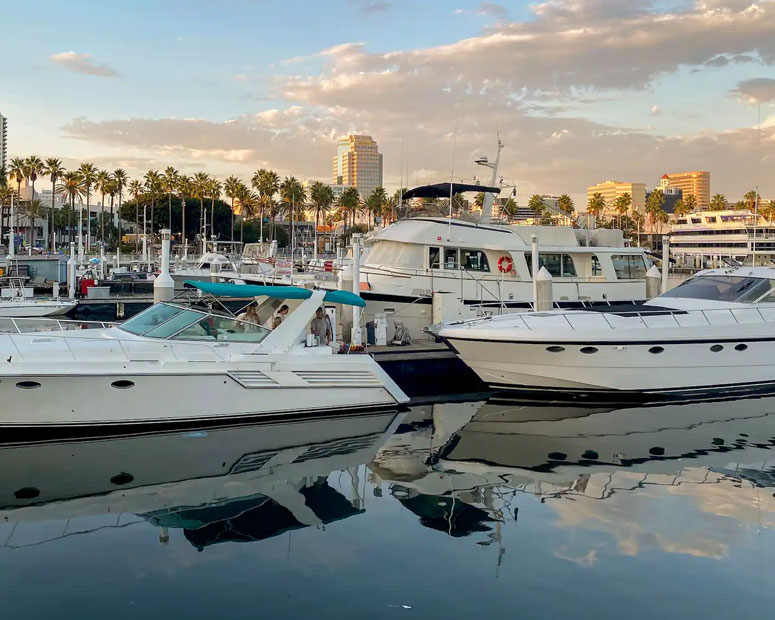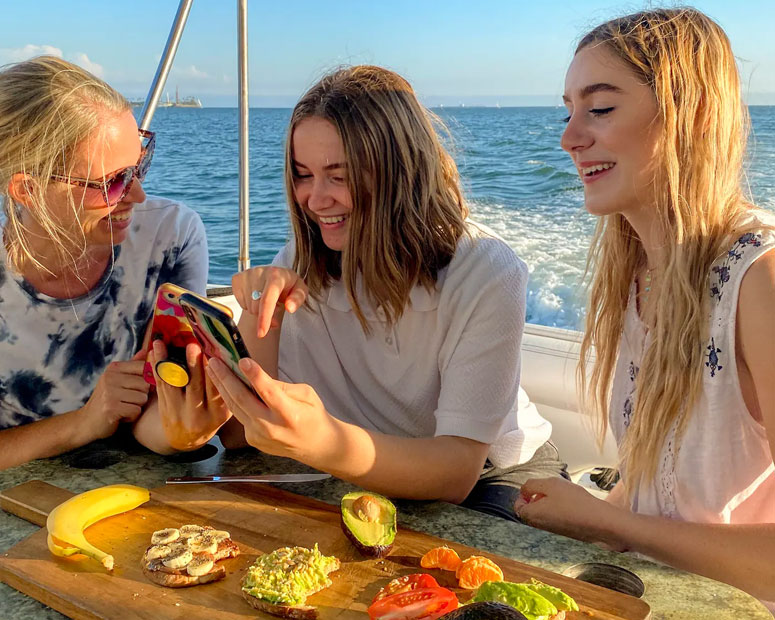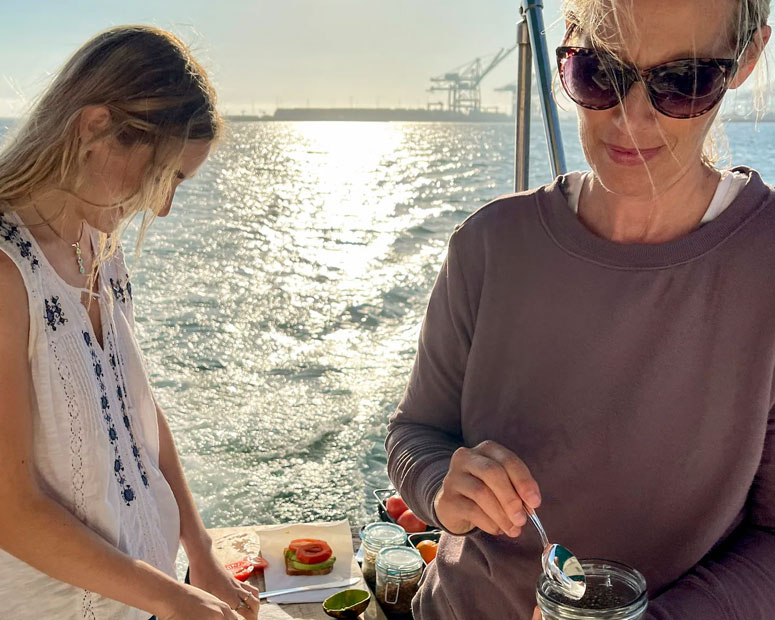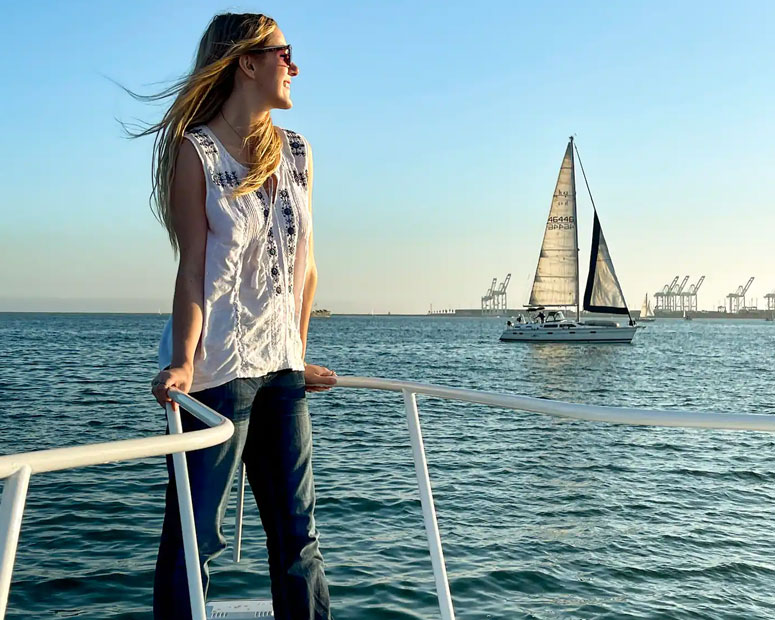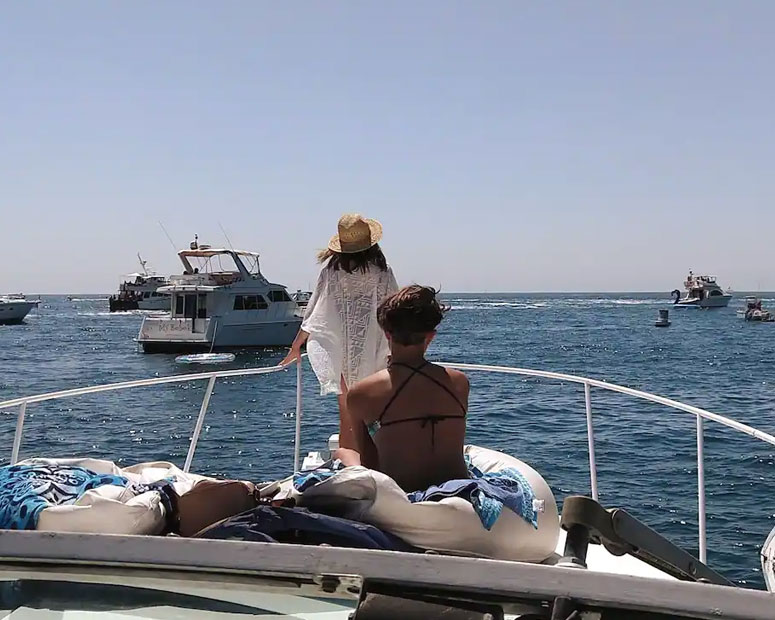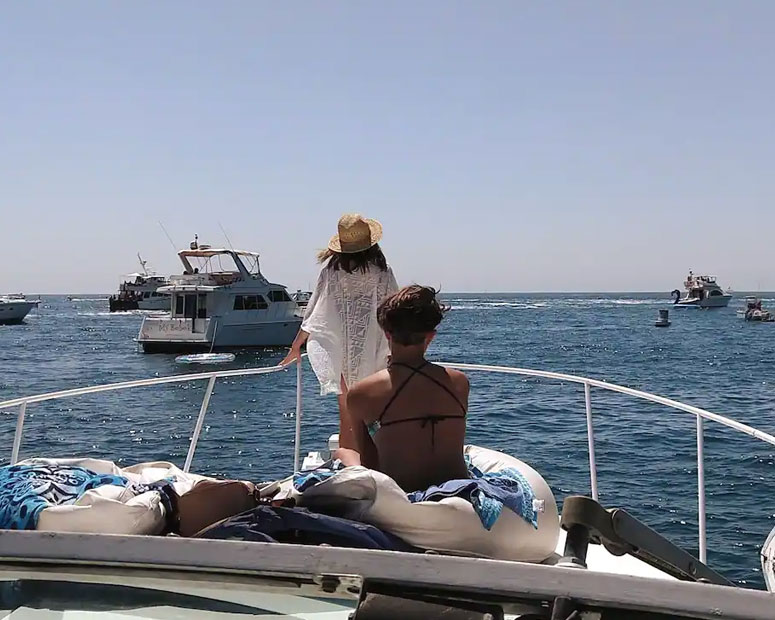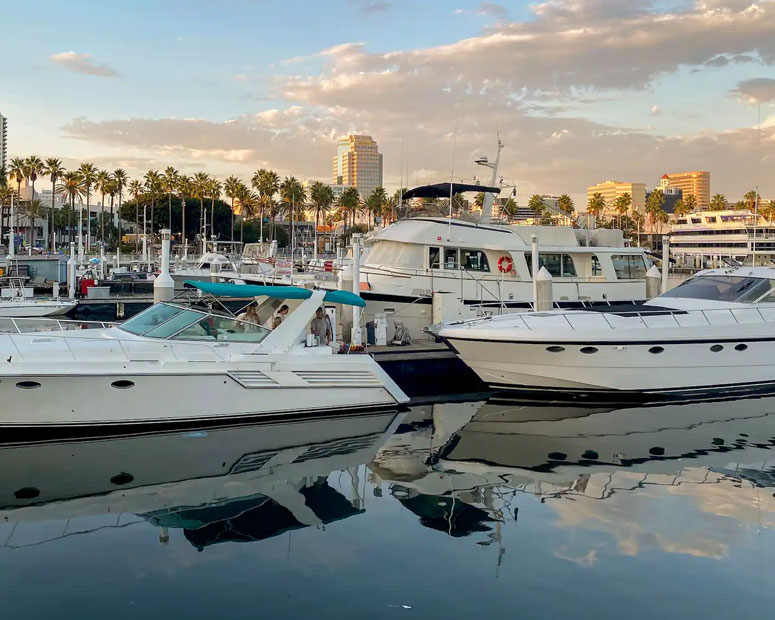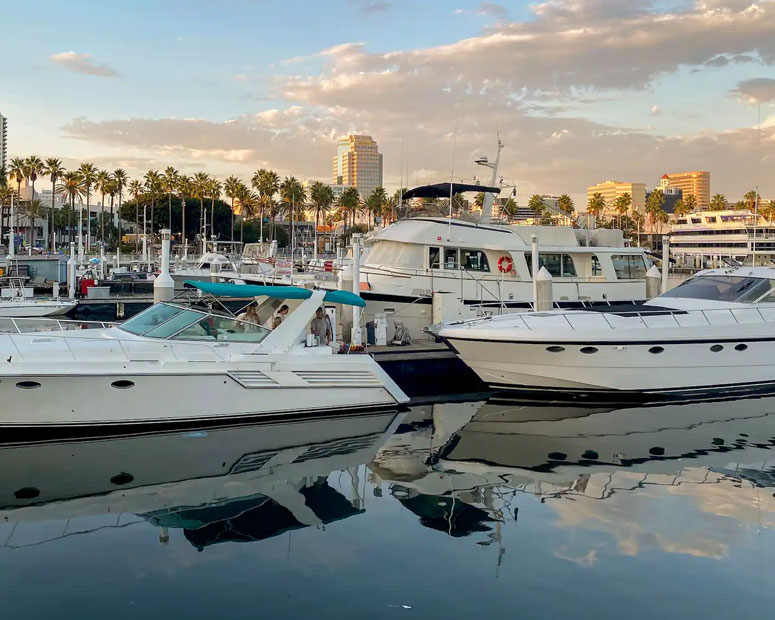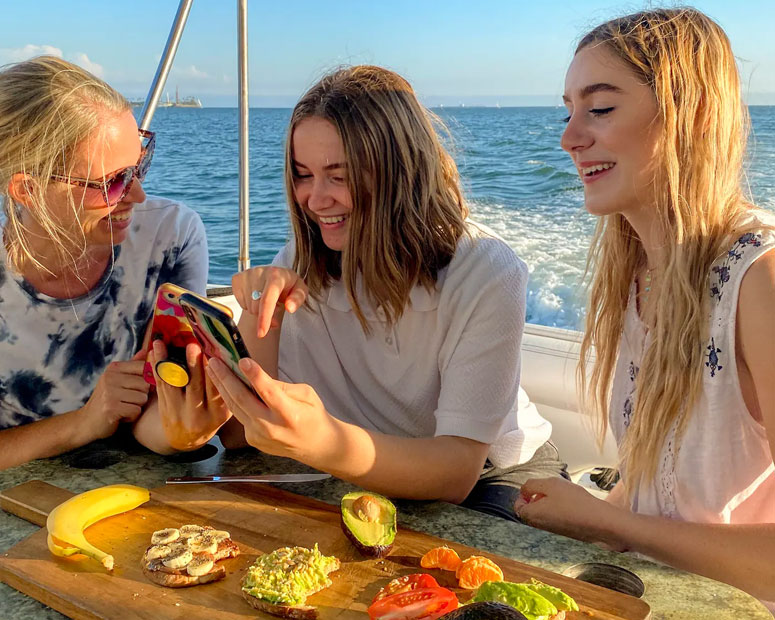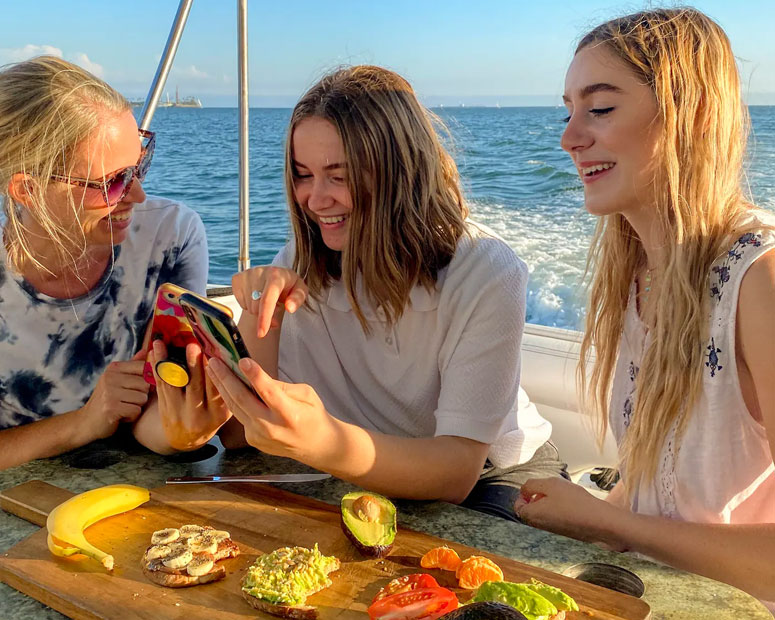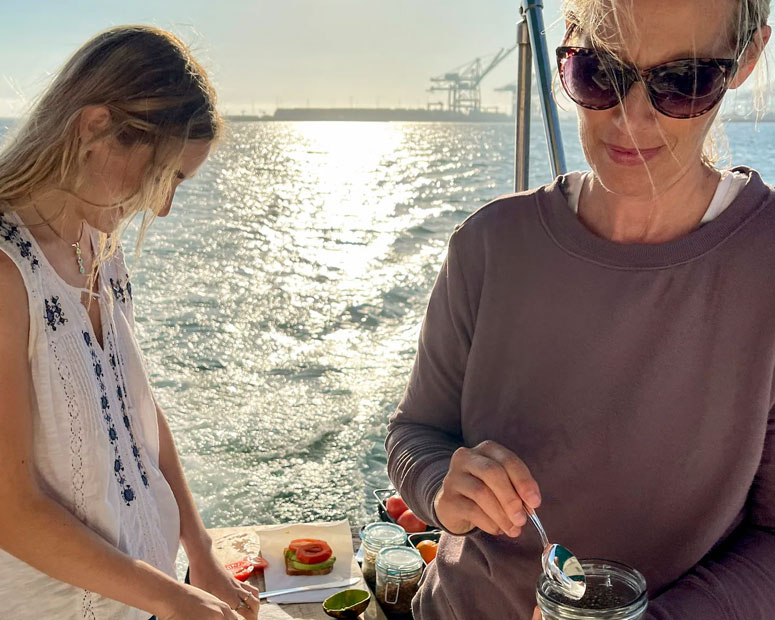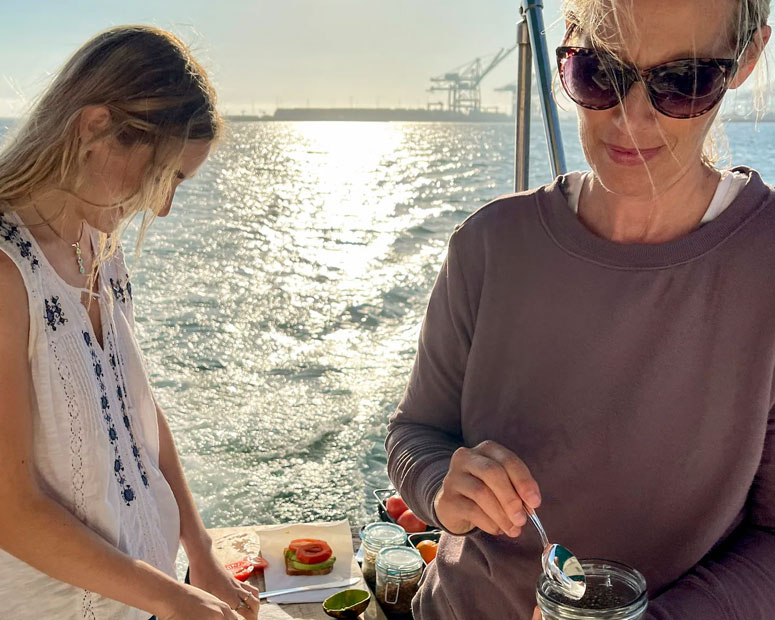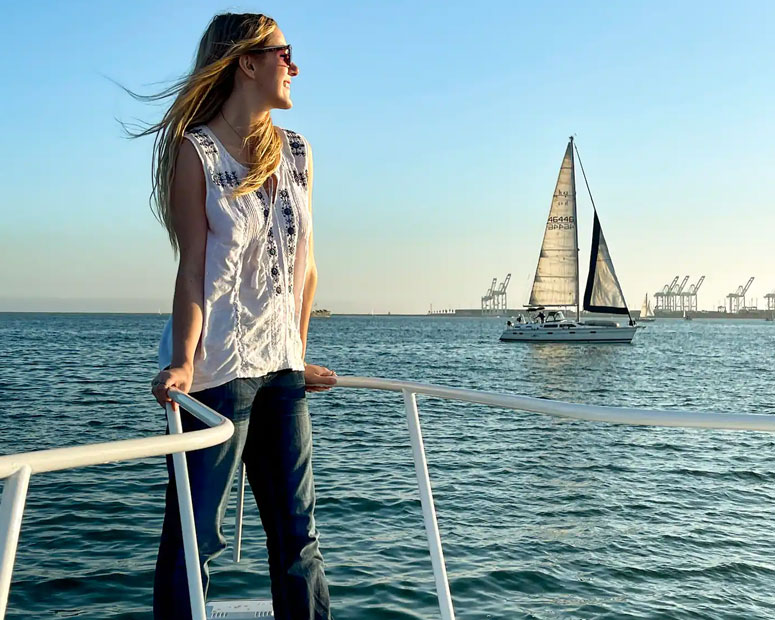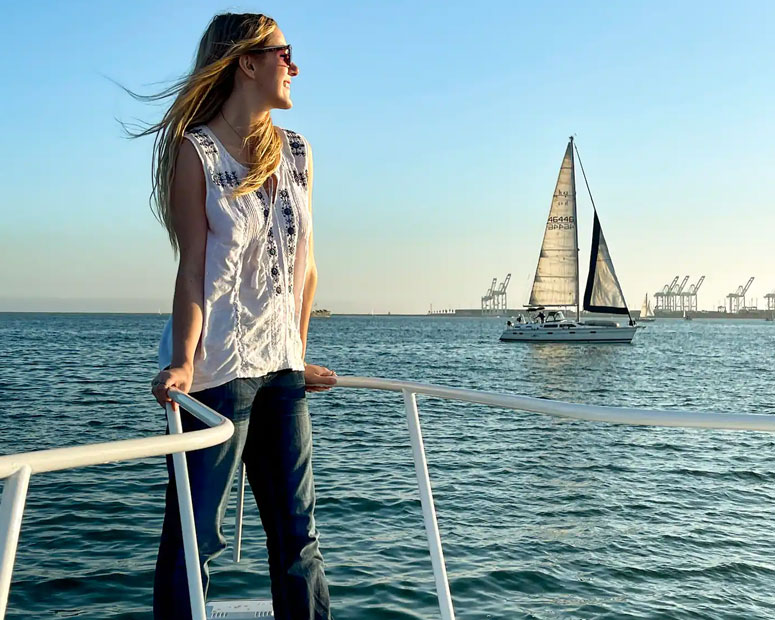 Beautiful Yacht Cruise With Avocado Toast Buffet
Experience hosted by Debora

Hosted in English
About Experience
A lazy yacht cruise in sunny So Cal style, with friends, food and tunes. See the beautiful coastline and port as we lazily troll along. Soak in the warm sun on our beanbags up top and rock out to your own music on our Bluetooth sound system. Relax!
We also provide fresh whole ingredients for you to prepare your own Avocado toasts, Nutella-nana delights and PBnJs. There's fruit and cookies as well. We even provide Vegan and Gluten free alternatives (If you let us know in advance)! You prepare your own toasts, with the fresh whole ingredients just like you are at home. You may also bring your own takeout food.
This is a perfect lazy day on the water, As we go you will see the beautiful Long Beach coast area and sweeping ocean vistas. We also stop for a mini photoshoot on-the-water to show off your beachwear fashion, with the sun kissed coast as your backdrop.
What's included
Food
Snacks, Appetizers, Breakfast, Lunch, Dinner, Dessert, Other
Equipment
Outdoor gear, Safety equipment, Camera, Photography, Other