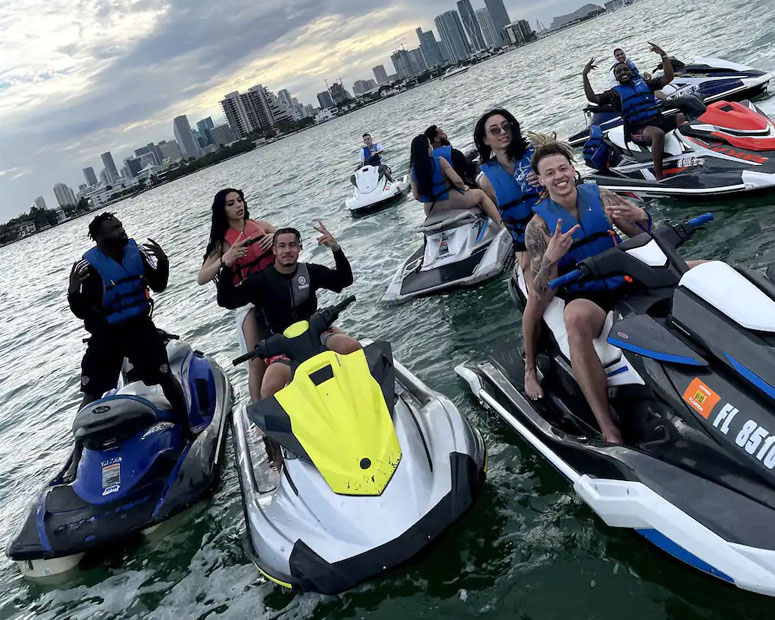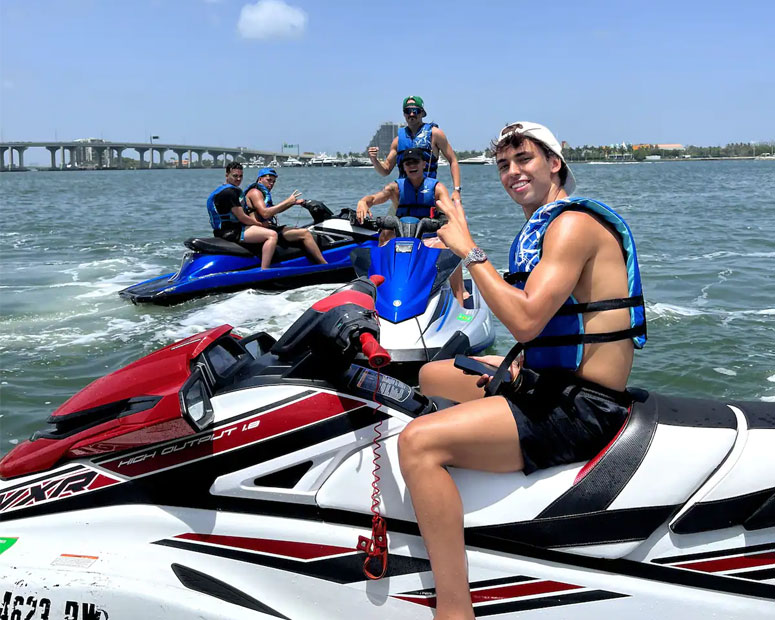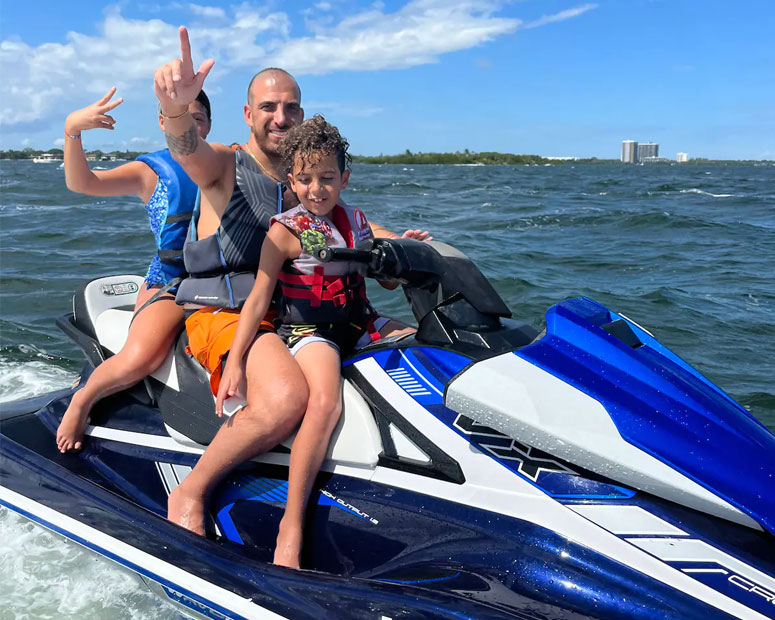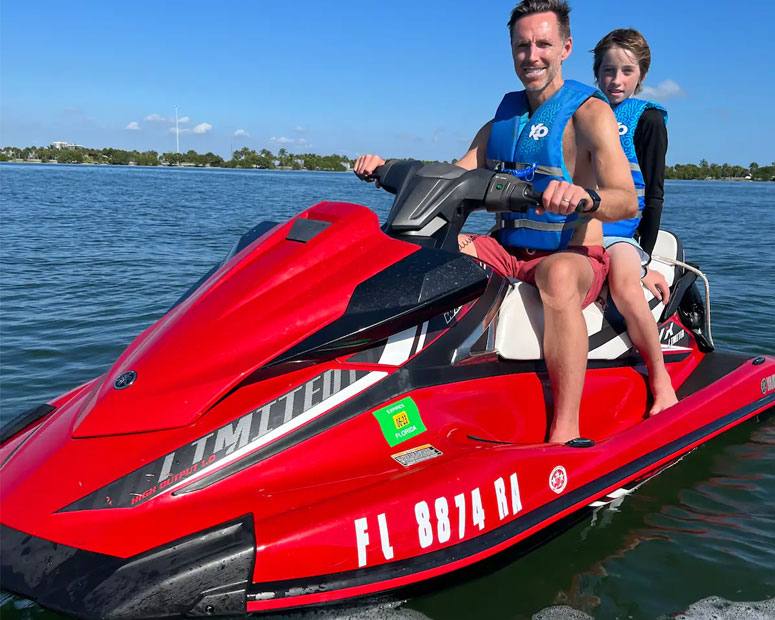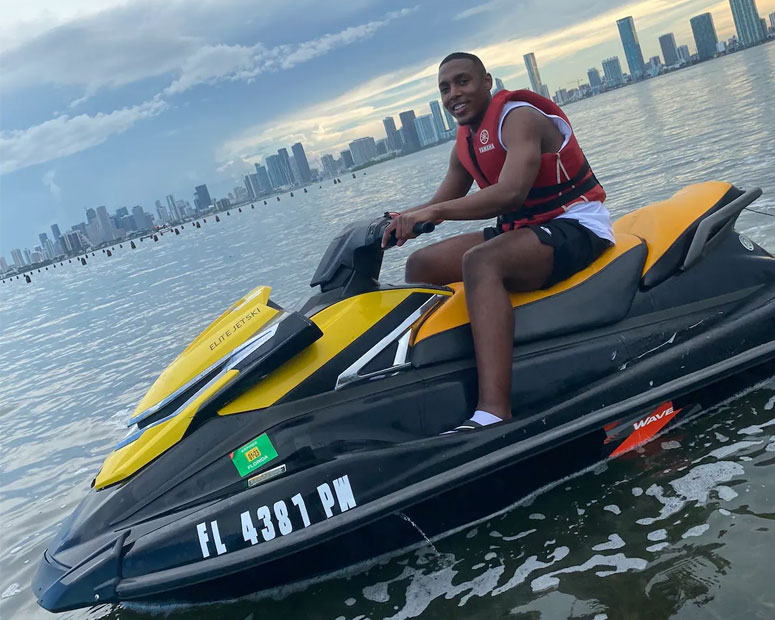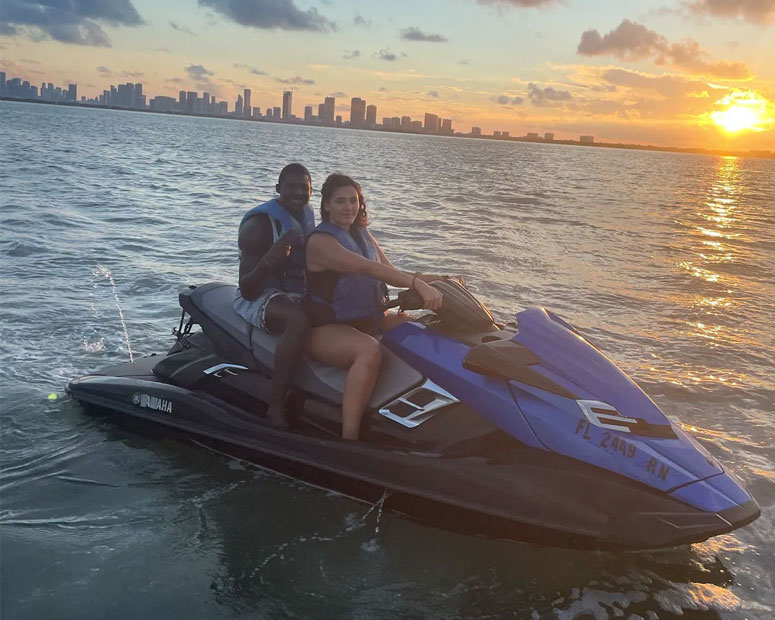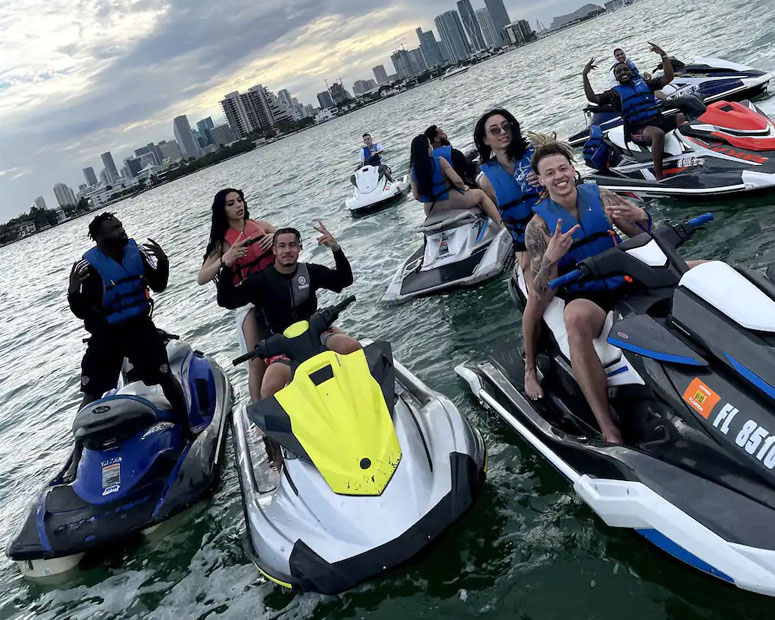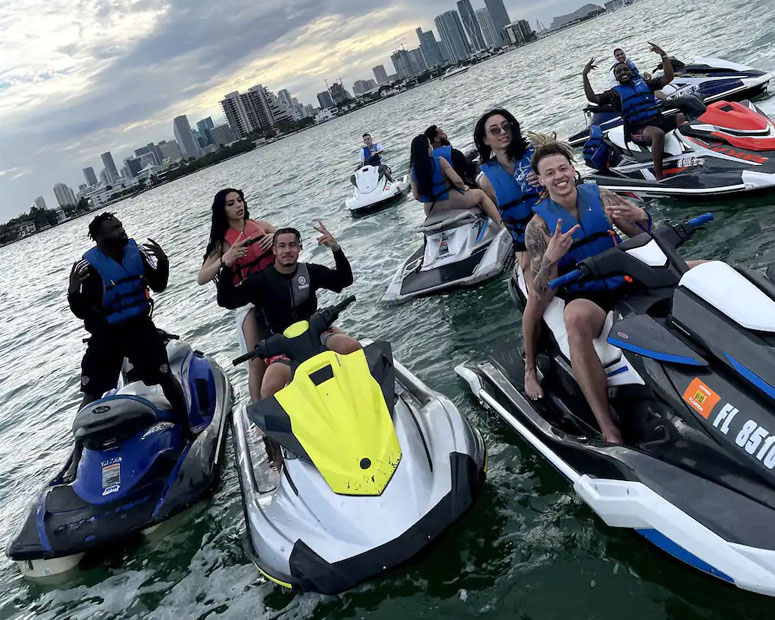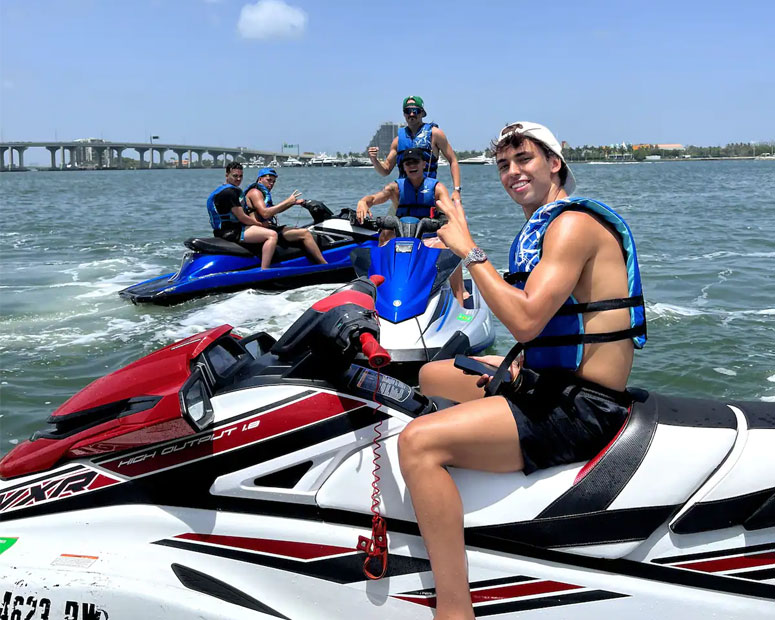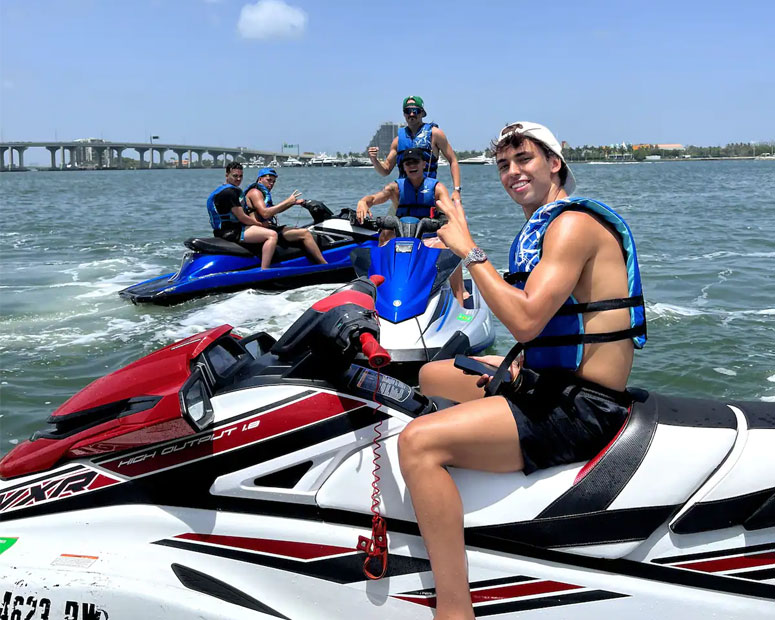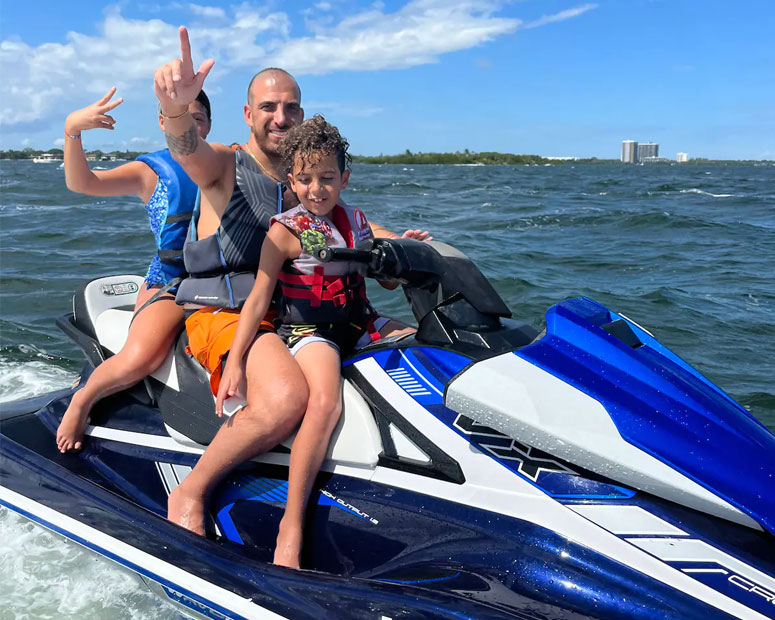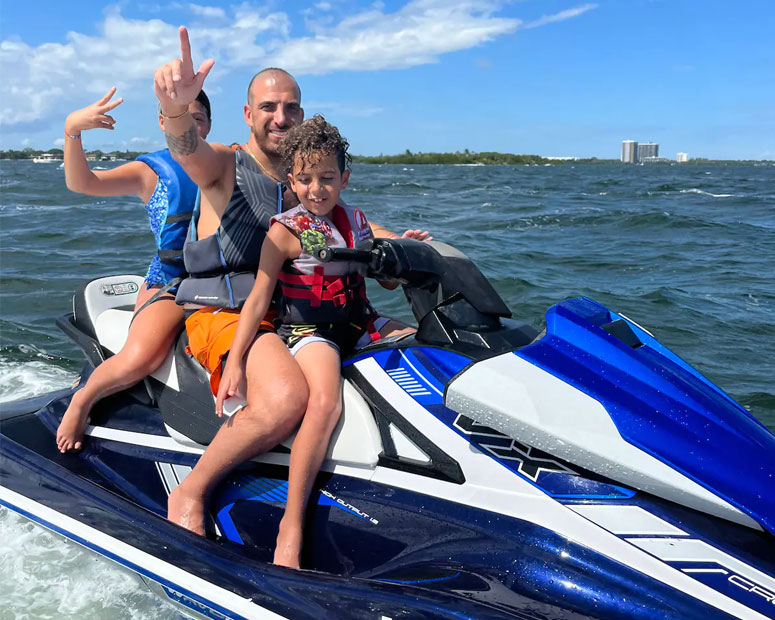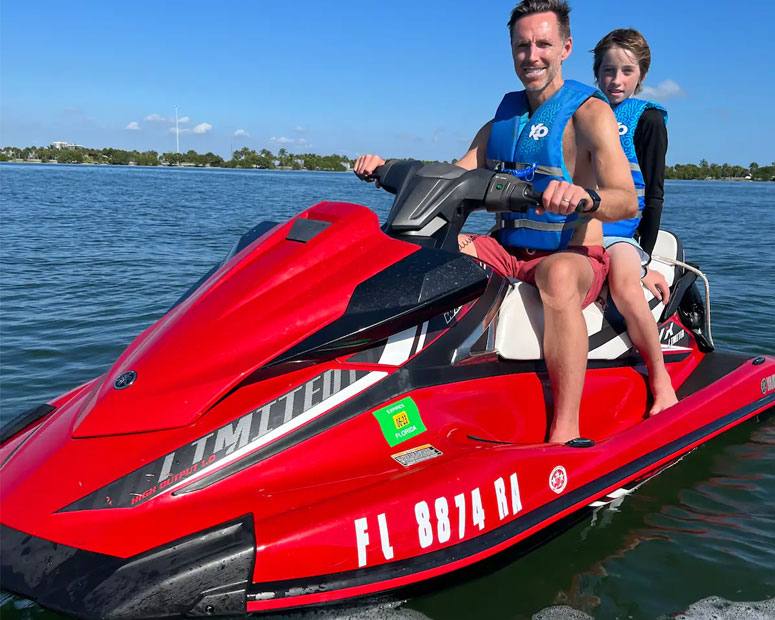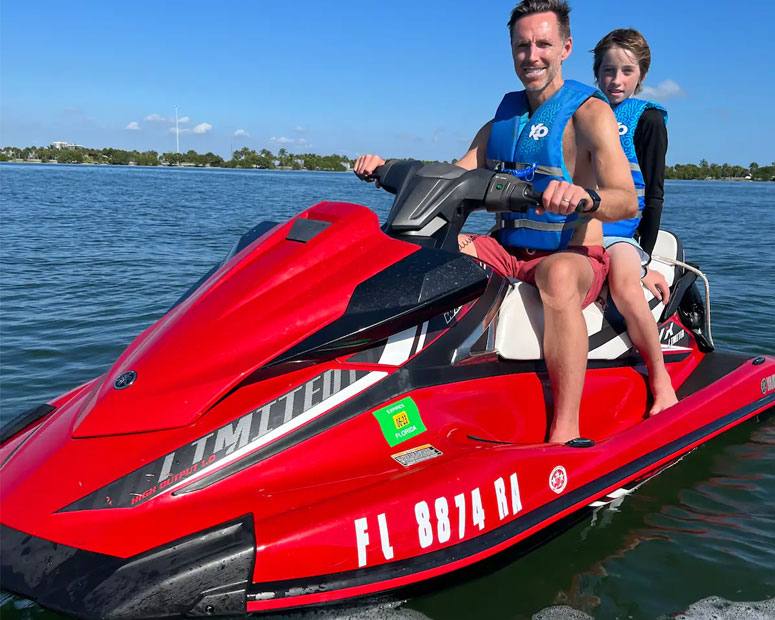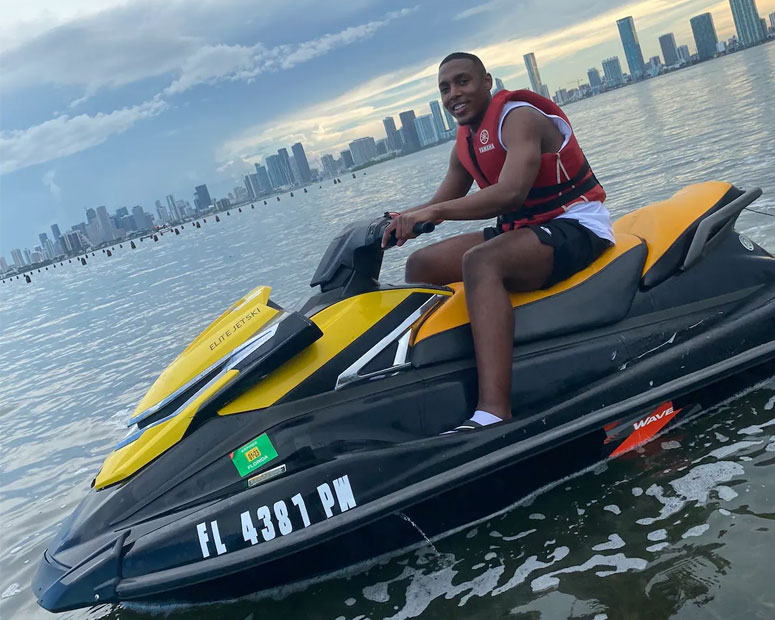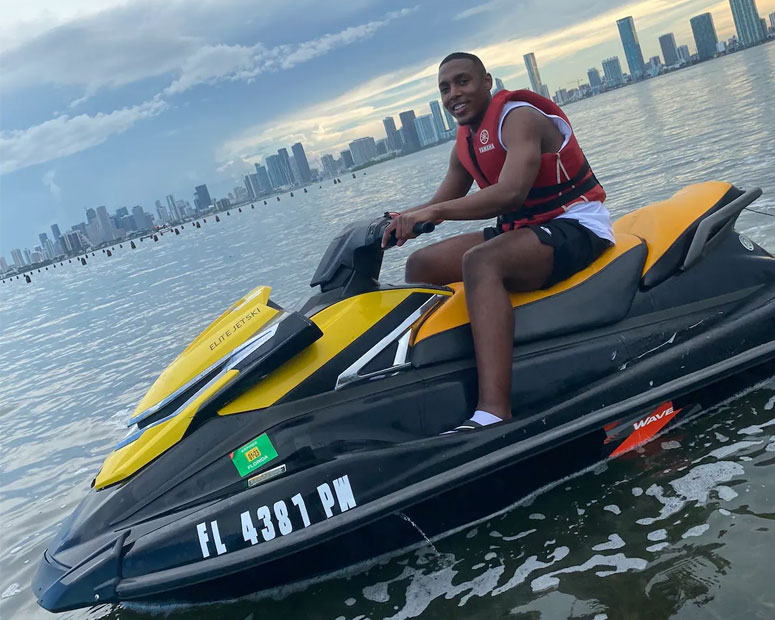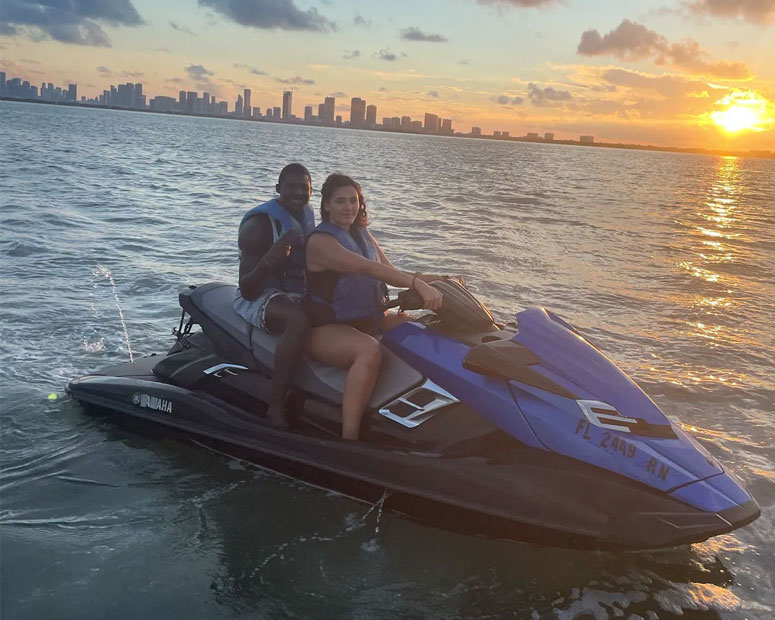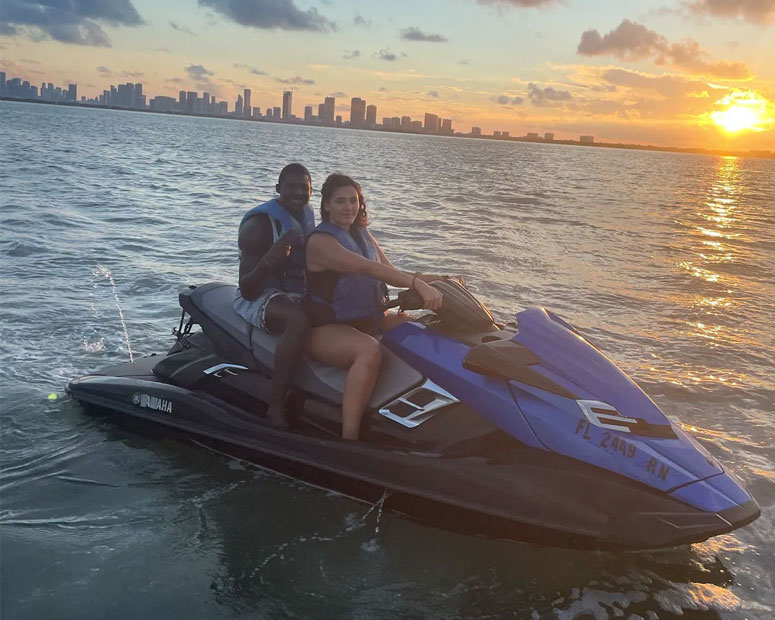 Jetski Adventure through the Heart of Miami & Biscayne Bay
Experience hosted by Abraham

Hosted in English
About Experience
PLEASE READ FULL DESCRIPTION
guests will be picked up on a boat and given a 20 minute boat tour along star island and all the beautiful mansions in Miami Beach as we make our way to the Jetskis where they will be taken on a 1 hour adventure on the jetskis.
We have the best Yamaha 1800cc jetskis, perfect for the adrenaline junkies or for those who just want to cruise around and enjoy the scenery as well
Each reservation counts as 1 person in the group. If it's a group of 5. You must reserve 5 seats.
After you purchase your seat , there is a $100 remaining balance for the jetski ride. Two people are welcomed to go on one jetski. And it'll still only be $100 for the jetski. The extra $100 is for the jetski not per person. If you take only 1 jetski for 2 people. Your remainder is still only $100. If you take 2 individual jetskis it'll be $200 total.
Two people max are allowed to rent one jetski. If you have a group of 5 people , you must rent a minimum of 3 jetski resulting in a remaining balance of $300 or $100 per jetski. That covers fuel feel, insurance , and all safety equipment required.
If guests do not see their desired time, please leave us a message and we'll assist you. We will most likely have it available!
What's included
Equipment
LIFE JACKETS & ALL REQUIRED SAFETY EQUIPMENT WILL BE PROVIDED