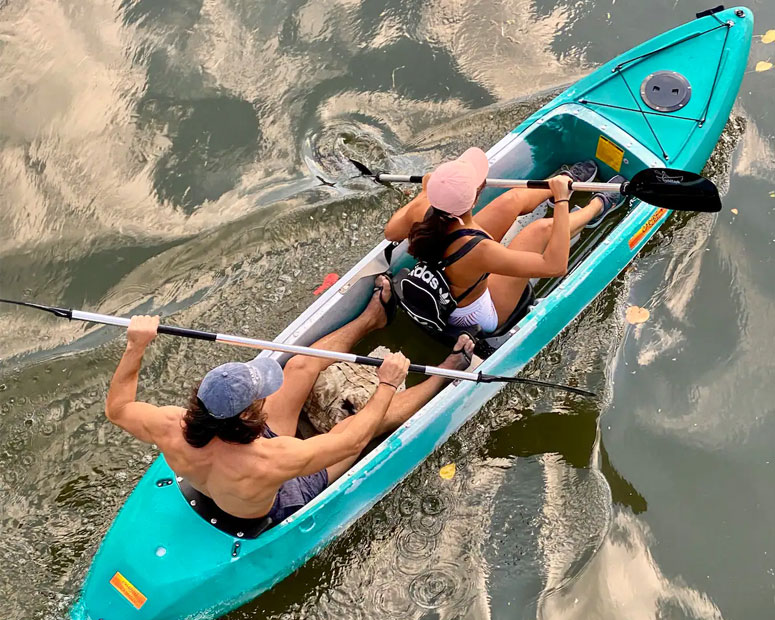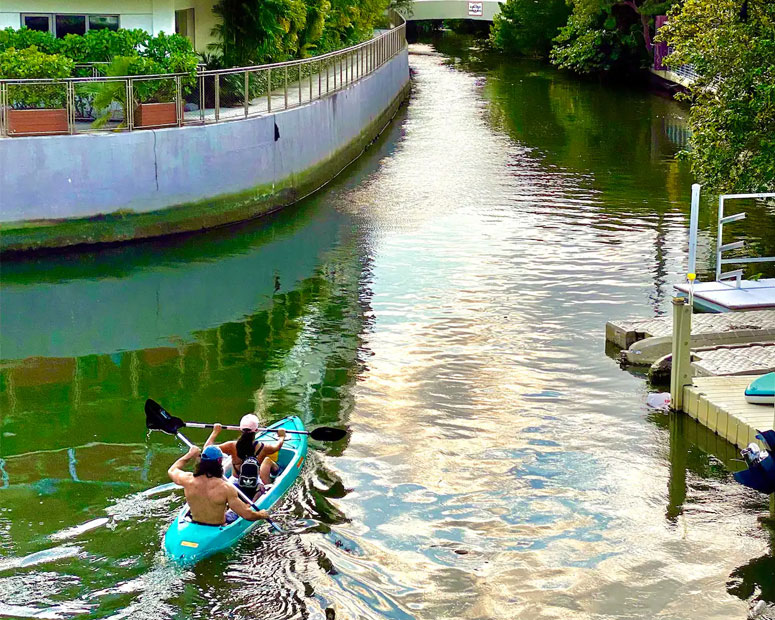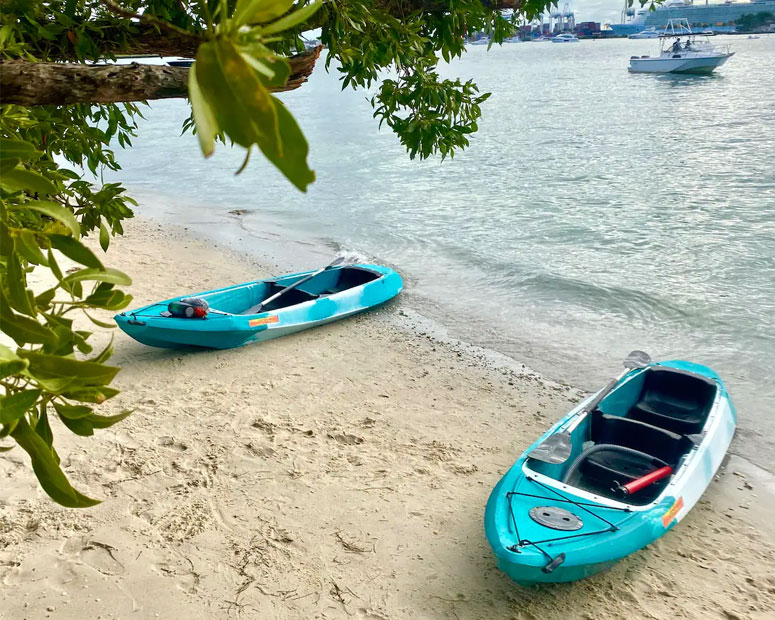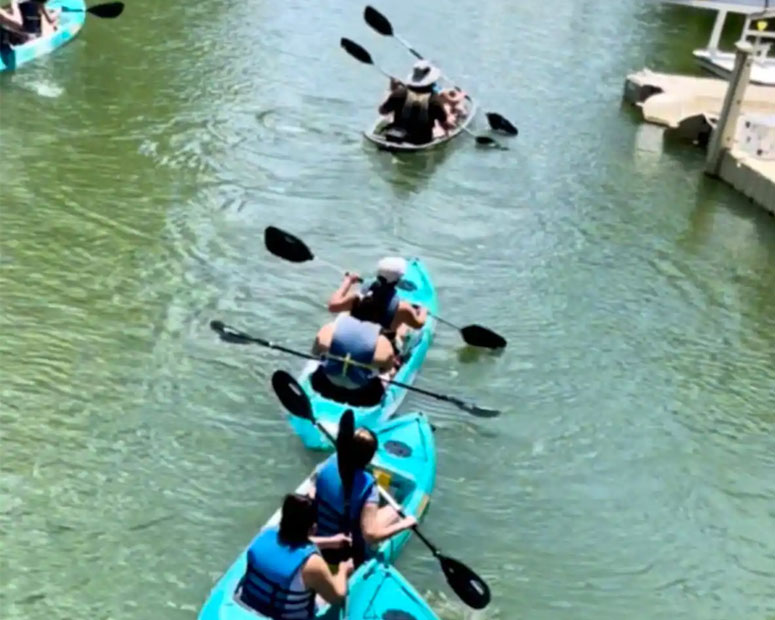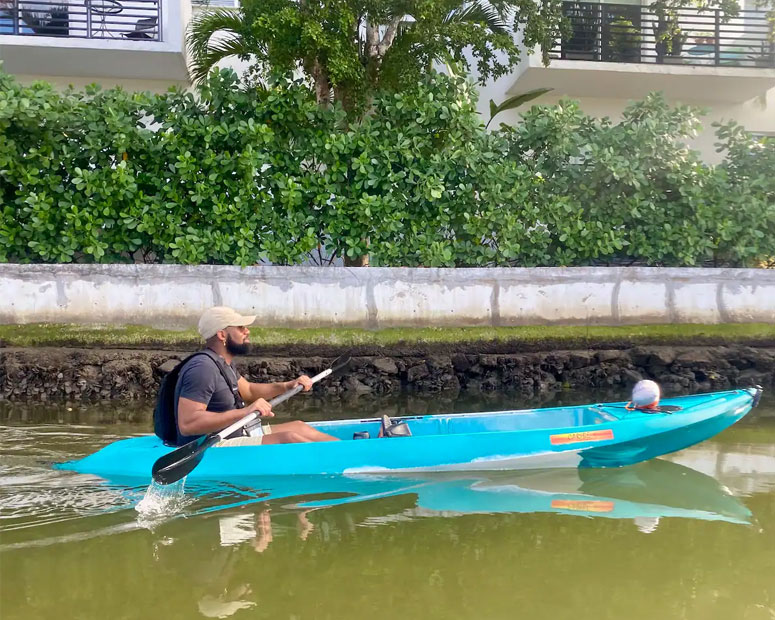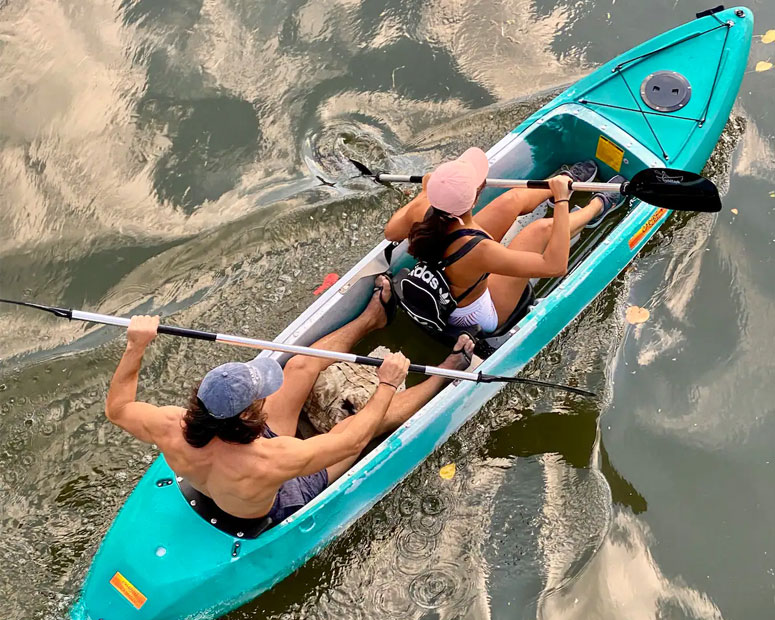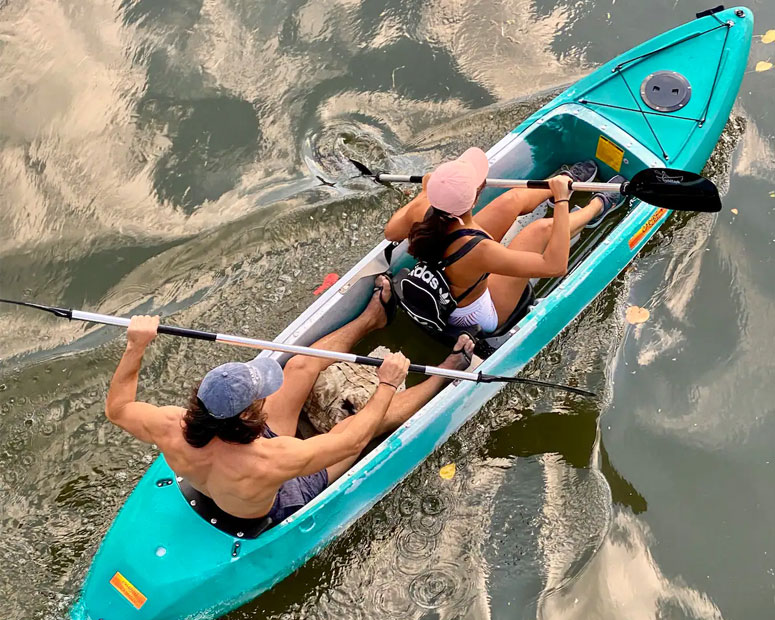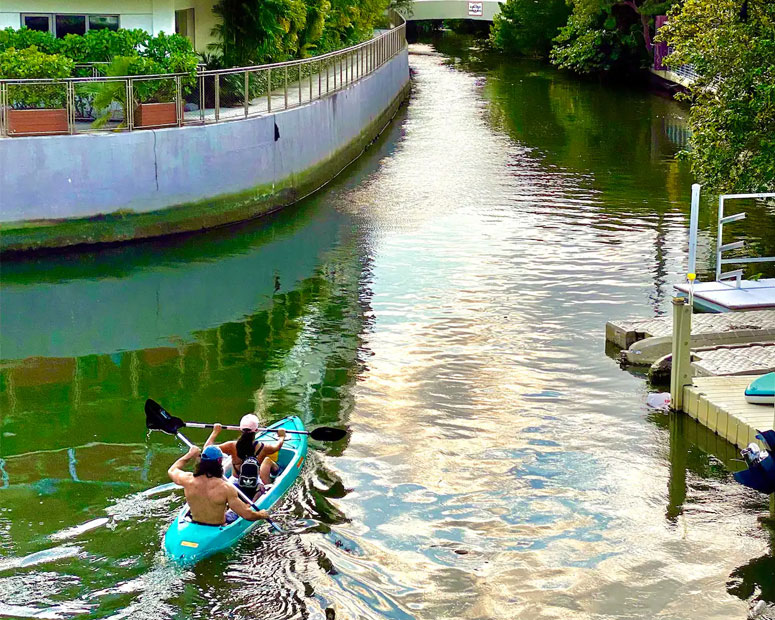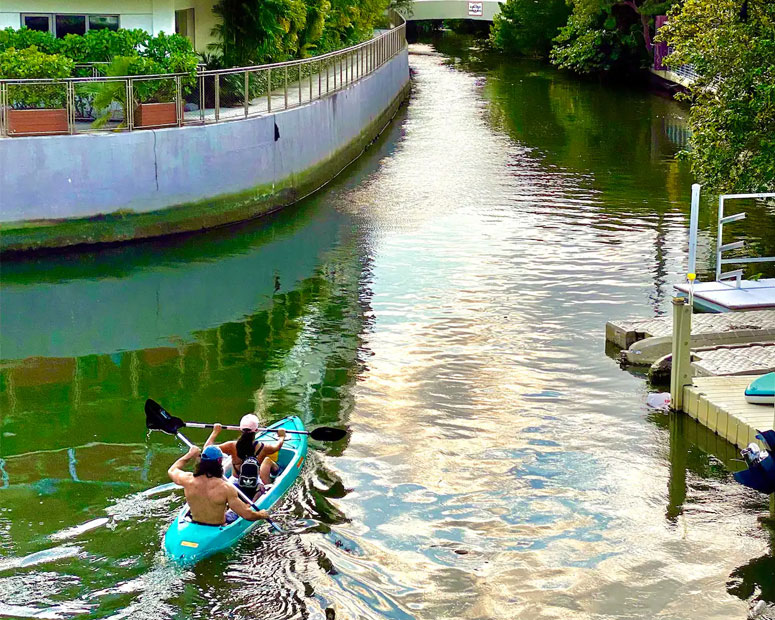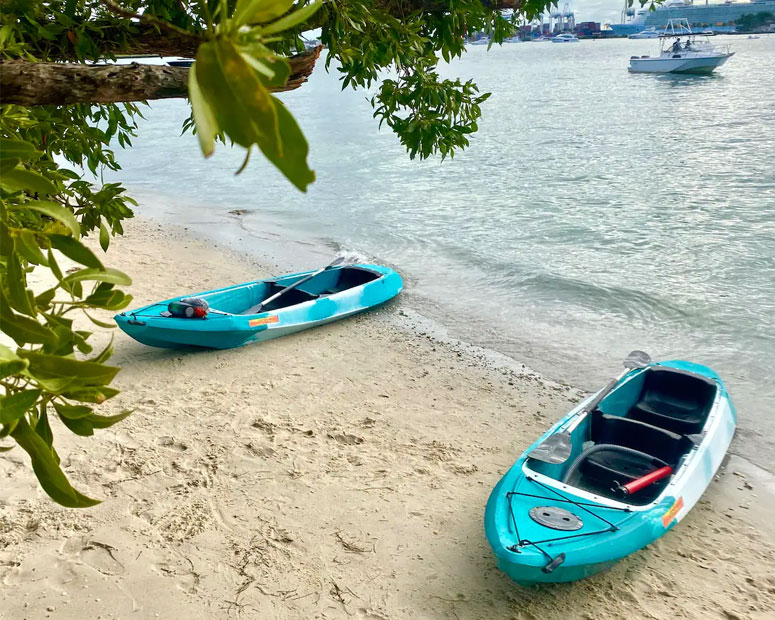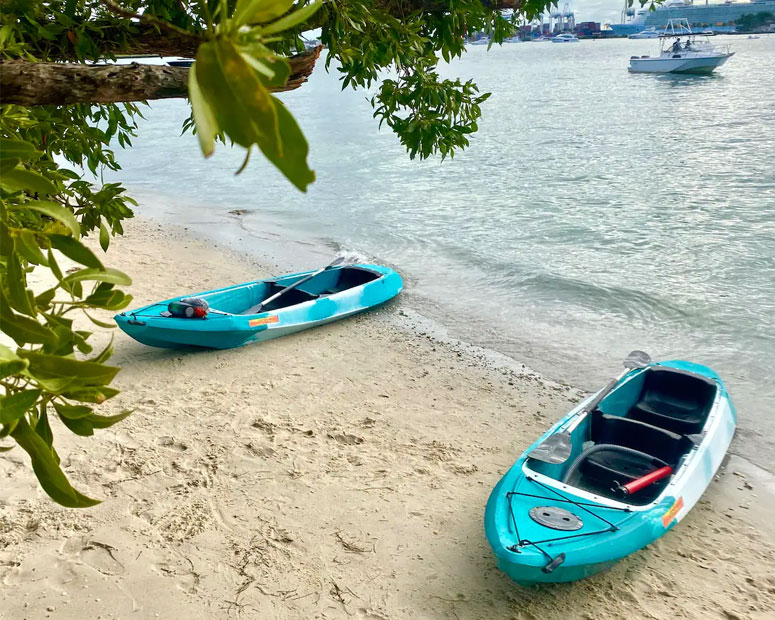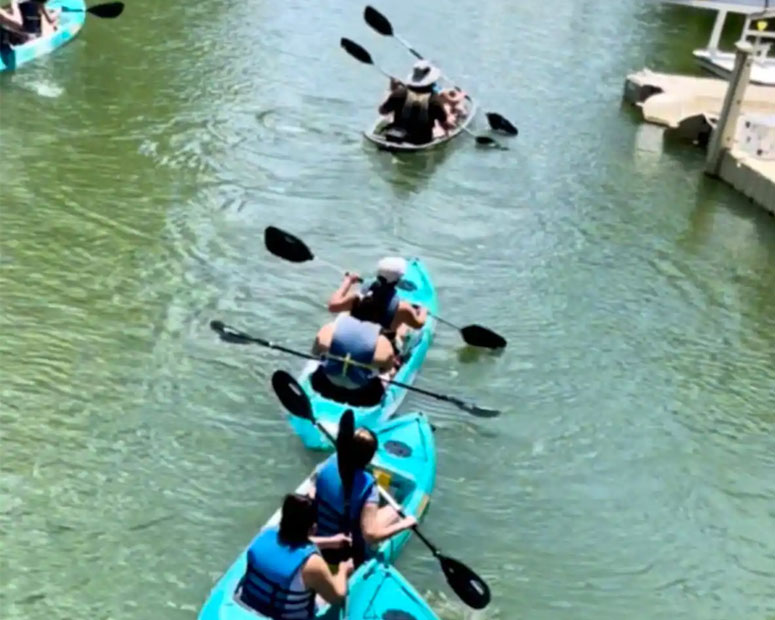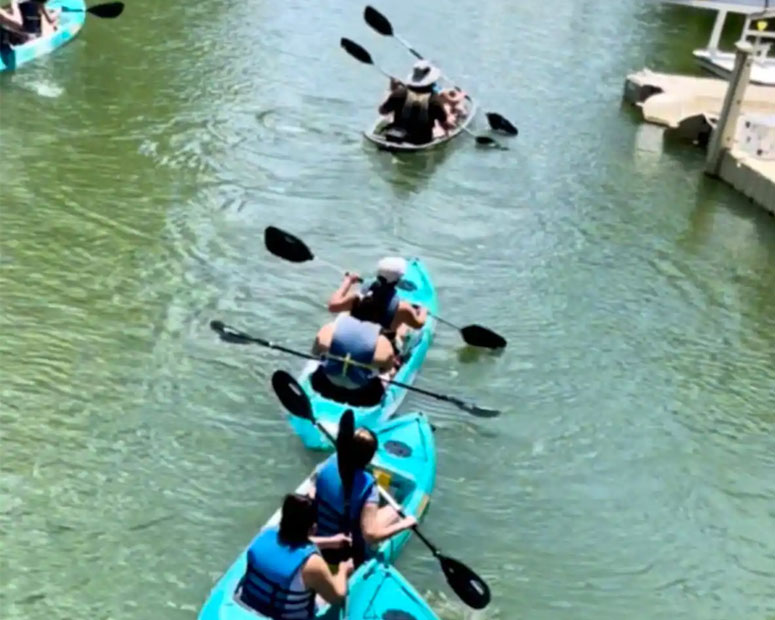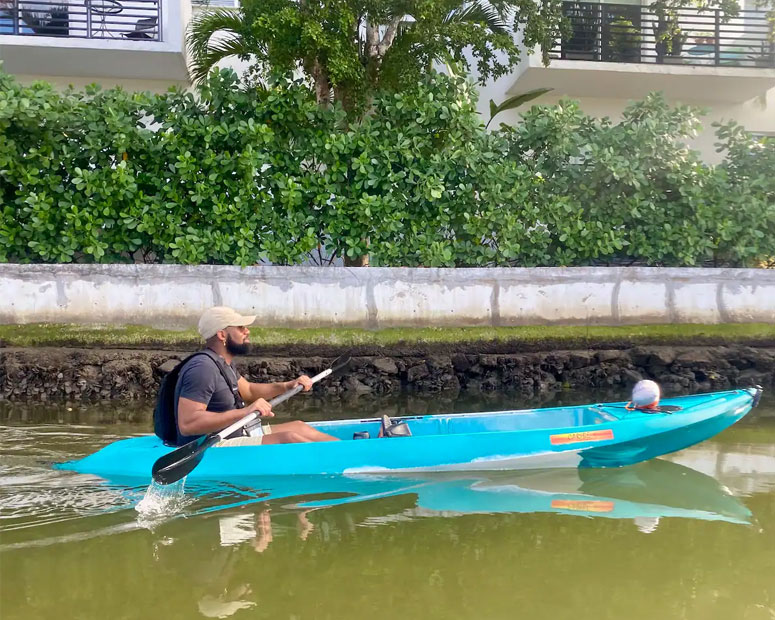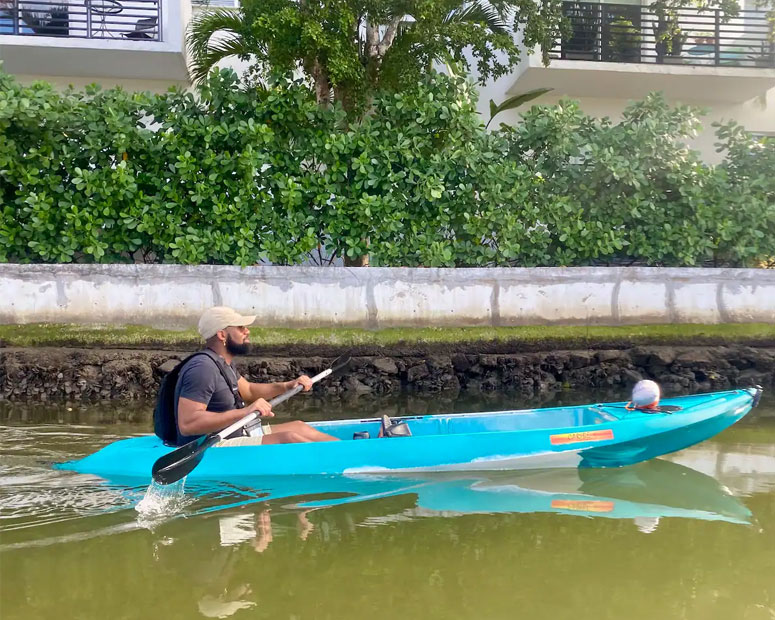 Transparent KAYAK Adventure w/ Champagne
Experience hosted by Santi

Hosted in English
About Experience
WELCOME TO MIAMI!
It's all about THAT ISLAND LIFE!
*This is a physically active outdoor experience with sun and water exposure. Guests should be comfortable paddling for extended amounts of time and be confident paddling out on the open water. 1 hour paddle to the island, 50 min. on island, 1 hour to get back.
EXPERIENCE Transparent CLEAR kayaks, appreciate majestic wildlife, explore uninhabited island, & toast the beauty of MIAMI!
We will begin on the historic Collins Canal which is known for its abundance in herons, iguanas, & fish. As we launch from the access point, get ready for an exciting stretch of water kayaking with secret city vibes. The reward? We will arrive to a picturesque uninhabited island, with a spectacular view of Millionaire's Row.
Look down & you will see the ocean floor as your kayaks are completely CLEAR. This immersive experience brings you close to underwater sea-life. We will get out at the island & do a CHAMPAGNE TOAST to all the beauty of nature surrounding us & the Miami city skyline in the distance. This is a great time to explore, take pictures, & get to know each other.
We will return feeling at peace, healthy, happy, & with a sense of accomplishment.
*This adventure involves some inherent risk and physical exertion, so you must be in good physical condition without any recent surgery, heart condition, pregnancy, disability or injury
What's included
Equipment
CLEAR Kayak Life Vest Snorkel Balls and Beach Games